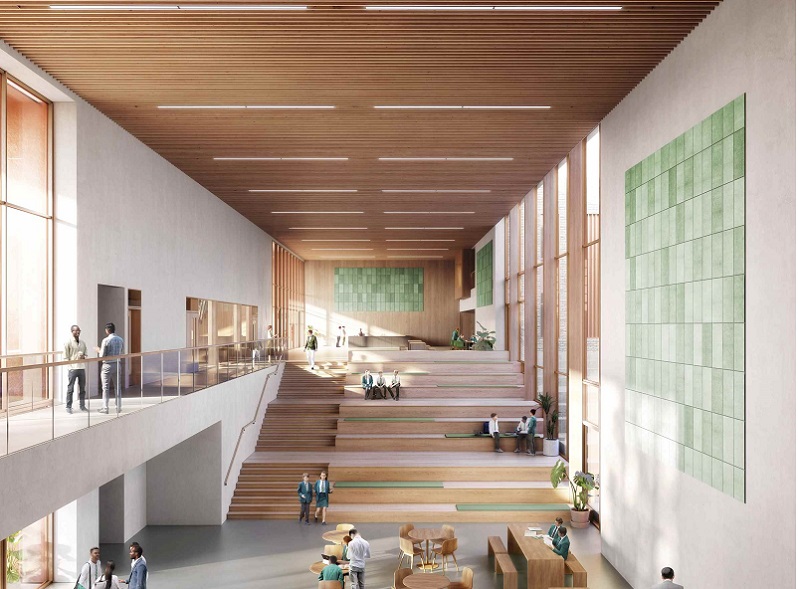 Willmott Dixon has been appointed by West Sussex County Council to construct a new £57m secondary school project in Burgess Hill, UK.
This is the second Passivhaus project secured by Willmott Dixon this year. Last month, the University of Exeter appointed the firm to build a multi-faith centre.
Construction of the secondary school is scheduled to commence later this year.
Once built, the school, named The Bedelands Academy, will be able to accommodate 900 students.
West Sussex County Council has committed approximately £40m to design and build the new school.
This is the single largest school investment made by the council in the last decade.
About £18m is contributed by developer contributions.
The school is designed to be a net carbon-zero in operation, which will make it the first West Sussex school to get Passivhaus accreditation.
The secondary school is anticipated to welcome its first students in September 2025.
Willmott Dixon managing director Richard Poulter said: "We are delighted to be working on this Passivhaus project in Burgess Hill. Carbon reduction is hugely important to our business, with the secondary element of the Bedelands Academy being the third Passivhaus school we will deliver in the South of England.
"The Passivhaus accreditation mirrors the commitments we have set out in our Now or Never strategy, to be zero-carbon in our own operations without offsetting by 2030. We are working closely with customers throughout their zero-carbon journey, including decarbonising their estates, and are looking forward to continuing this with West Sussex County Council in realising its sustainable ambitions."
Besides advanced sports facilities that will be available for community use, a 16-place Special Support Centre has been included in the school to cater to kids with specific educational requirements and disabilities.
The Bedelands Academy will be a part of an 'all-through' primary and secondary school operated by the University of Brighton Academies Trust.
The primary school is being built and funded by Homes England on a close-by site.