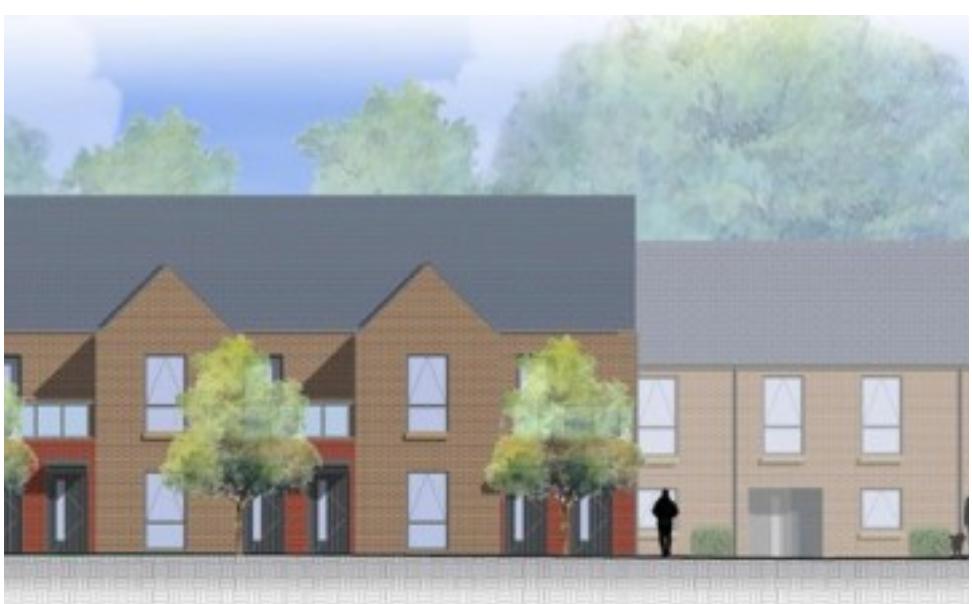 Willmott Dixon has commenced work on site at Rookery Lane in central Lincoln, as part of a project to deliver housing in the East Midlands city.
The £7.1m project features construction of 42 homes consisting of 32 two to four-bedroom houses, four two-bedroom bungalows and six one-bedroom apartments.
The development was procured through the Procurement Hub's Major Projects Framework. It was designed by John Roberts Architects.
Willmott Dixon director Michelle Cotterill said: "We're pleased to be starting work on the Rookery Lane site, delivering much needed, quality, affordable housing for the people of Lincoln, while also supporting the City of LIncoln Council's plans to respond to the 2019 Housing Needs Survey.
"Our Now or Never 2030 Sustainability Strategy positions buildings, people and the environment at the centre of our ethos, and this project is no different. We will be working closely with the residents of Lincoln across a range of social value initiatives that will increase communal, economic and environmental wellbeing in the region, while also delivering high energy efficiency levels throughout the scheme.
"We are delighted to be extending our long-standing relationship with the City of Lincoln Council, which has seen us deliver schemes such as the award-winning Lincoln Transport Hub. We're looking forward to working closely with all parties involved to deliver this scheme."
The new homes will be developed using conventional construction methods. They will also feature innovation including electric vehicle charging points for each house and a shared pay-as-you-go charging station between the apartments.
City of Lincoln Council capital projects manager Maria Clayton said: "Willmott Dixon will be carrying out the construction works, as well as the demolition of properties at 89 and 93 Rookery Lane to facilitate an entrance road to the new properties.
"The design of the new homes ensures that they will all meet the recommended space standards and have high energy efficiency levels. Parking will be built into the scheme, with the road acting as a shared space for cars and pedestrians in a bid to give equal priority to pedestrians cyclists while ensuring cars travel slowly."
Procurement Hub client relationship manager Louise Dodds said: "This scheme highlights the strength of true partnership working as both Willmott Dixon and the City of Lincoln Council have worked in unison to form a one-team ethos that will ensure the project runs as cohesively and as smoothly as possible."
"Working together with Willmott Dixon and the Council we were able to steer our way through these to achieve a scheme that delivers the maximum development potential on one of the most challenging greenfield sites that we have encountered for some time."
The construction work is expected to finish on site in December 2022.
—————————————————————————————————————–
Image: The £7.1m project features construction of 42 homes.  Credit: Willmott Dixon.