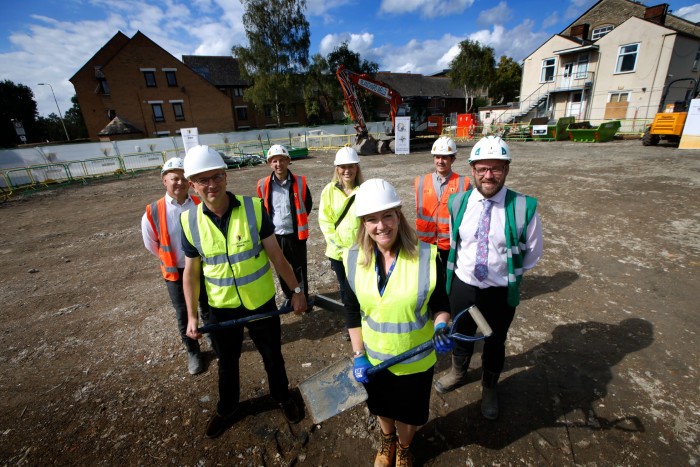 Willmott Dixon has commenced work on the £10.9m project to redevelop the former Lucy Faithfull House site in Oxford, the UK.
The new project is part of the Oxford City Council's aim to deliver approximately 1,900 homes through its housing company Oxford City Housing (OCHL).
It involves construction of a four to six storey residential building, which will include a mixture of 36 one- and two-bedroom apartments.
Around 75% of the properties will be affordable housing, offering social rent, affordable rent and shared ownership options while the remaining 10 flats will be for market sale.
Oxford City Council planning and housing delivery cabinet member Alex Hollingsworth said: "Oxford needs homes, and this flagship project will see OCHL deliver 36 new low carbon homes in the heart of our city.
"It will also help us tackle the systemic inequality produced by a broken housing market, providing 15 council homes at social rent and another 13 sub-market homes for affordable rent or shared ownership."
Work on the project will also include construction of storage space for bikes and parking provision for two adaptable flats for the disabled as well as creation of amenity and associated communal areas.
Willmott Dixon stated that all properties in the development will operate at 40% below current government carbon reduction targets, which will support Oxford to achieve net zero carbon emissions for new developments by 2030.
Willmott Dixon Central South region managing director Richard Poulter said: "The requirement from the council to deliver a building with sustainability at its heart fits well with the principles of our organisation.
"Through our 2030 'Now or Never' sustainability strategy, we are on our own journey to achieve net zero carbon in operation within the next decade."
———————————————————————————————————————
Work begins on the £10.9m project to redevelop the former Lucy Faithfull House site in Oxford, the UK. Credit: Willmott Dixon.