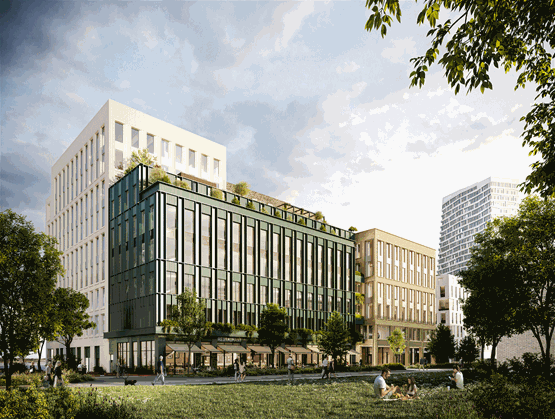 Swedish property company Wihlborgs is set to commence construction of its next office project, Kvartetten (Pulpeten 5), in Hyllie.
Located at a close distance from Hyllie station, the upcoming Kvartetten (Pulpeten 5) project will serve as a 16,000m² of modern office space, with focus on people and the environment.
Kvartetten (Pulpeten 5) will feature several facades of  different identities and designs based on the Öresund region.
Its four facades will evoke greenery of Malmö's parks, Höganäs Keramik, fertile farmland, and the limestone of Limhamn.
The project will have large, functional floor plans besides a roof terrace with outdoor working spaces.
The building will also have a large, bright lobby along with a shared reception, conference rooms and a restaurant.
Modern sports lounge on the ground floor along with shower and changing facilities will make it easy for people commuting by bicycle.
Wihlborgs CEO Ulrika Hallengren said: "Our two previous award-winning office projects in Hyllie are fully let, and our presence in Hyllie will be strengthened even further with the addition of Kvartetten. We are convinced of the potential of the region, Malmö and Hyllie and we are contributing to the growth of the region through our investments.
"With Kvartetten, we are creating new, state-of-the-art and inspiring offices that will help companies and organisations to increase productivity, develop their corporate culture and attract the best talent."
The project will be certified to SGBC Gold and WELL.
Peab has been appointed as contractor for the project, while Krook & Tjäder as the architect.
The project is planned to be ready for occupancy in spring 2023.
———————————————————————————————————————
The project is planned to be ready for occupancy in spring 2023. (Credit: Wihlborgs Fastigheter)