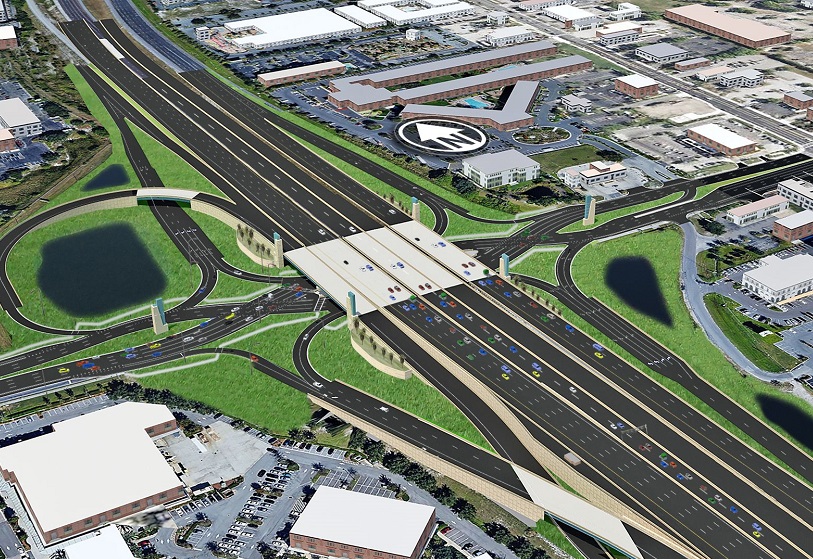 Lane Construction, the US arm of Italian construction group Webuild, has received a $218m contract to grow capacity and safety at the interchange of Interstate 4 (I-4) and Sand Lake Road (State Road 482) in Orange County, Florida, US.
The project, commissioned by the Florida Department of Transportation (FDOT), involves roadway upgrades to deploy a Diverging Diamond Interchange (DDI) with I-4.
Besides, two bridges will be replaced, and a new bridge for preferential lanes will be built as part of the project.
The construction of three new access ramps and the implementation of toll and signalling systems are also covered.
The renovated interchange is expected to reduce journey and wait times at traffic signals. 
It is also expected to help lower CO₂ emissions.
"The interchange is part of the county's corridor connecting tourist attractions such as Universal Studios Orlando, International Drive, SEA WORLD, and Walt Disney World," noted Webuild.
Lane Construction has a long project pipeline in Florida.
The firm has been tasked with widening a downtown section of I-275 in Tampa and is also working on the Poinciana Parkway in the greater Orlando area in Osceola County.
In Orlando, it is also working on a beltway at the intersection of I-4, SR 417, and the Wekiva Parkway (SR 429).
Last month, Webuild agreed to purchase the assets of Australian company Clough.
Australia is the second largest market of Webuild after Italy.