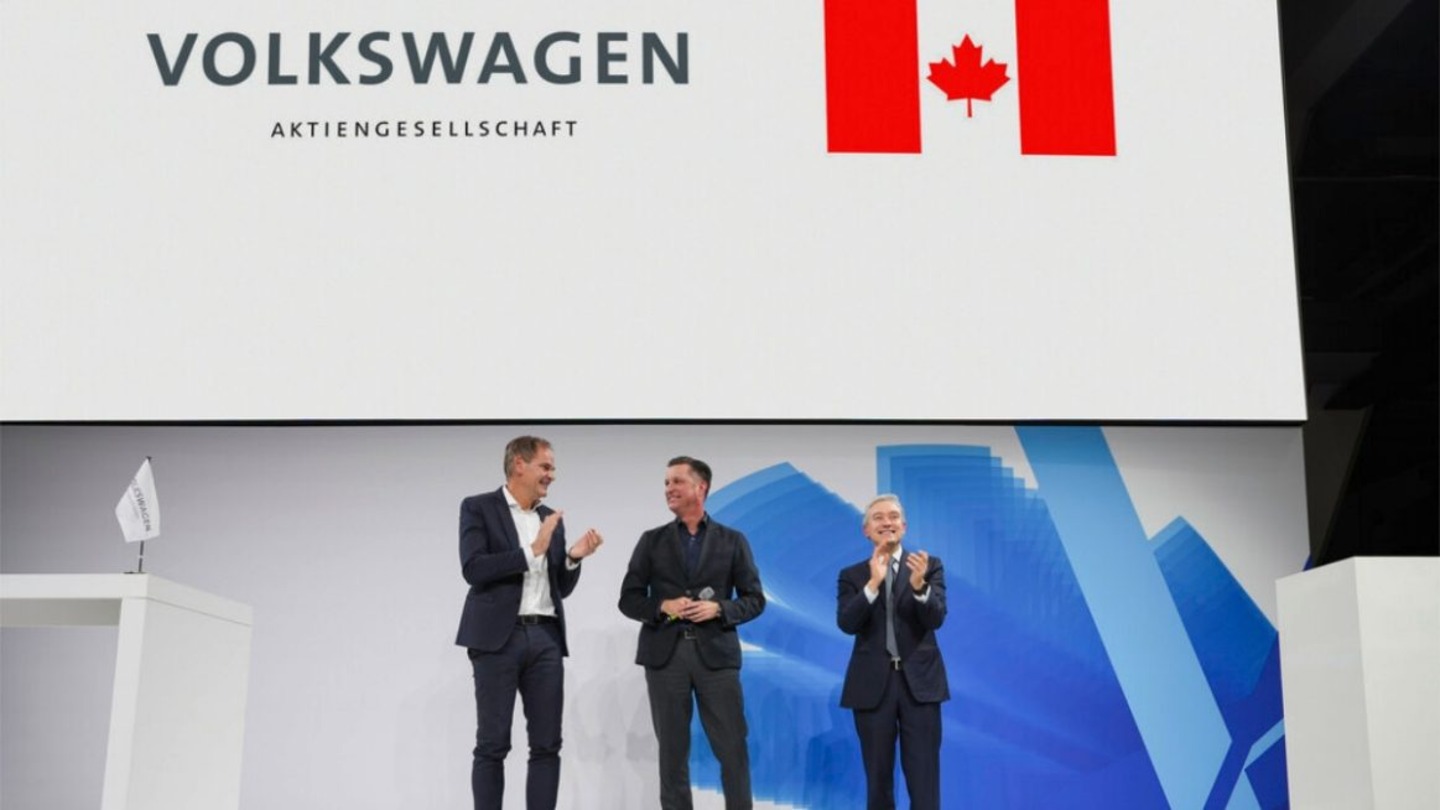 Automaker Volkswagen and its battery company PowerCo have selected Canada to construct their first overseas gigafactory at St. Thomas, Ontario, Canada.
The electric vehicle (EV) battery plant will produce sustainable unified cells.
It is expected to begin production in 2027.
In December 2022, Volkswagen announced that it was scouting for sites to open a battery cell facility in Canada, six months after it signed a memorandum of understanding (MoU) with the country to gain access to important raw materials required for manufacturing batteries, reported Reuters.
Volkswagen has joined a Stellantis and LG Energy Solutions joint venture in developing an EV battery supply chain in the North American country.
European automakers are aiming to benefit from US climate law that stipulates 50% of EV battery components be manufactured in North America for the vehicles to avail tax credits of up to $7,500.
Canada has several minerals including key components, lithium, nickel and cobalt that go into the manufacture of EV batteries.
The country has been trying to attract companies involved in the EV supply chain through a multi-billion-dollar green technology fund.
Canadian federal innovation minister Francois-Philippe Champagne said: "This announcement by Volkswagen is a true testament to our highly skilled workforce and Canada's strong and growing battery ecosystem.
"VW's decision to establish its first overseas gigafactory in Canada speaks to our country's competitiveness when it comes to attracting major investments. It is also a vote of confidence in Canada as the green supplier of choice to the world. With Volkswagen and PowerCo, our government looks forward to working together towards a cleaner, more sustainable and resilient economy."
Volkswagen Group CEO Oliver Blume said: "Our North American strategy is a key priority in our 10-point-plan that we've laid out last year. With the decisions for cell production in Canada and a Scout site in South Carolina, we're fast-forwarding the execution of our North American strategy."
The city of St. Thomas is around 195km northeast of the US city of Detroit. These two cities are linked by the Ambassador Bridge.
Cars equipped with batteries from this Volkswagen plant will also be eligible for IRA subsidies, which are given to vehicles operated with batteries that contain a certain portion of critical minerals extracted or processed in the US or a country with a free-trade agreement with the US or recycled in North America, reported the news agency.