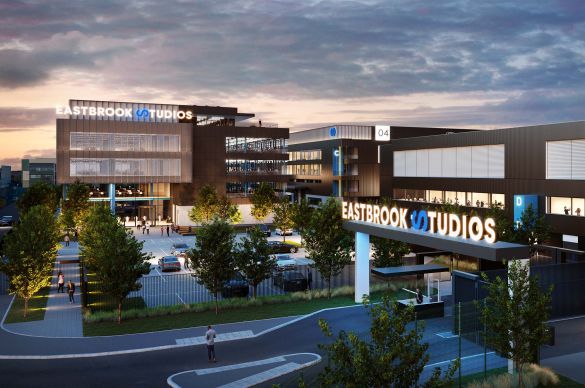 VolkerFitzpatrick has secured a contract for the construction of the $208.1m (£174m) Eastbrook Studios in Dagenham, East London, UK.
The contract was awarded by Hackman Capital Partners and its affiliate, The MBS Group, which were chosen by the London Borough of Barking and Dagenham Council to develop and operate the new development.
Eastbrook Studios is expected to become the largest film and television production centre in London.
It will include three acres of backlot, offices, and ancillary space, along with 12 sound stages, totalling more than half a million square feet.
In August, VolkerFitzpatrick commenced work on the 26-acre project site by altering two existing warehouses. It also provided groundworks and piling.
UK-based master planning architect PRP has designed the new advanced studios, which is planned to be completed in 2024.
VolkerFitzpatrick building division managing director Stuart Deverill said: "We are delighted that Eastbrook Studios has chosen VolkerFitzpatrick to construct London's largest film studios.
"With our expertise in constructing large volume space, modern offices, and an extensive external works capability, this project plays to the strengths of our business and our experienced team.
"The project will provide much needed sound stage capacity for the industry, as well as realising a valuable regeneration opportunity for one of London's most exciting and fastest growing boroughs."
The company stated that the new development will be built to achieve BREEAM excellent standards and will include sustainable site accommodation as well as smart metering of all high load site usage.
Last month, Hampshire County Council in the UK appointed VolkerFitzpatrick as design and build contractor for the planned M27 Junction 10 improvement scheme.
———————————————————————————————————————
Illustration of Eastbrook Studios in Dagenham, East London, UK. Credit: VolkerFitzpatrick.