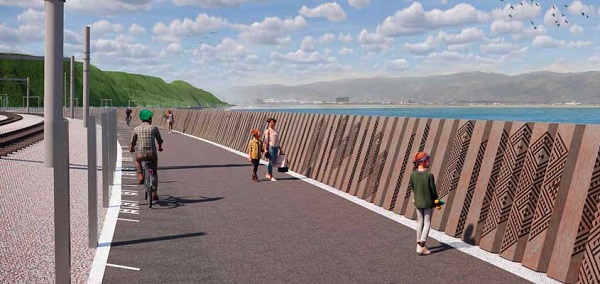 Vinci Construction's New Zealand-based subsidiary Heb Construction has received contracts, worth a total of approximately €145m, in North Island and South Island.
Heb Construction, as part of a consortium with Downer NZ and Tonkin + Taylo, has been chosen by Waka Kotahi NZ Transport Agency to design and construct 4.5km of coastal shared paths around Wellington's harbour.
This project on the North Island covers building 2.7km of embankments and 800m of seawalls to safeguard against storm events and sea level rise.
It is anticipated to finish in 2026.
The Vinci subsidiary has also been awarded Christchurch Council Central and Northern Maintenance contracts.
The two contracts on the South Island cover 1,000km of the council's roads.
These cover all maintenance work for heavy maintenance, such as surfacing and pavement renewals; street cleaning; and line marking.
Commencing from this month, the two contracts cover an initial five-year period, with each having a potential for an additional five-year term.
Earlier this month, Vinci, through its subsidiary Cobra, and in a consortium with Sener, secured an engineering, procurement, and construction (EPC) contract to develop the first regasification terminal of Germany.
The terminal will have an annual generation capacity of 10 billion m3 of natural gas.
It will feature two 165,000m3 storage tanks.
The terminal will have auxiliary operating systems, infrastructure, and buildings.
Situated at Brunsbüttel at the mouth of the Elbe on the North Sea, this terminal will offer strategic infrastructure for the customer German LNG Terminal.
—————————————————————————————————————–
Image: The total amount of all the latest contracts awarded to the company in New Zealand are valued at approximately €145m. Credit: Vinci.