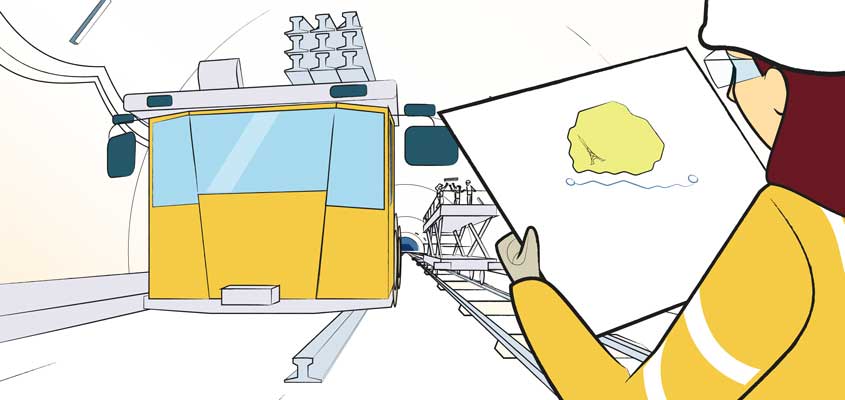 A consortium led by Vinci Construction Grands Projets has secured a £220m contract from Tunnel Euralpin Lyon Turin (TELT) for the works package 5A of the Lyon–Turin rail line.
The contract includes preparatory work for the future safety site at Modane near the midpoint of the 57.5km base tunnel connecting the international stations in Saint Jean de Maurienne in France and Susa, Italy.
Under the contract, the Vinci consortium will construct four 500m deep Avrieux shafts using raise-boring machines operating from the base of the future shafts.
The work will also include digging galleries and seven caverns using conventional methods, at the foot the existing Villarodin Bourget–Modane decline, which is up to 22m high and 23m wide.
The preparatory and the construction works are expected to take about 36 months to complete and during the period, about 250 jobs will be created.
The 270km Turin–Lyon railway line will connect the cities of Turin and Lyon, linking the Italian and French high-speed rail networks. The core of the project is the 57.5km Mont d'Ambin Base Tunnel crossing the Alps between Susa and Maurienne.
The project aims to transfer freight traffic across the Alps from trucks to rail, reducing air pollution and CO2 emissions as well as offer faster passenger transport to reduce air traffic.
Vinci stated that it will apply its expertise in underground works gained from several countries, particularly through public transport projects.
The company said that its subsidiaries are working on rail transport systems including the HS2 in the UK, the new LRT system in Ottawa, Canada, several Grand Paris Express projects in France, two metro and LRT lines in Doha, Qatar, City Rail Link project in Auckland, New Zealand and Thomson Line in Singapore.
——————————————————————————————————————————————————-
Vinci consortium wins preparatory work contract for the French-Italian rail line. (Credit: Vinci.)