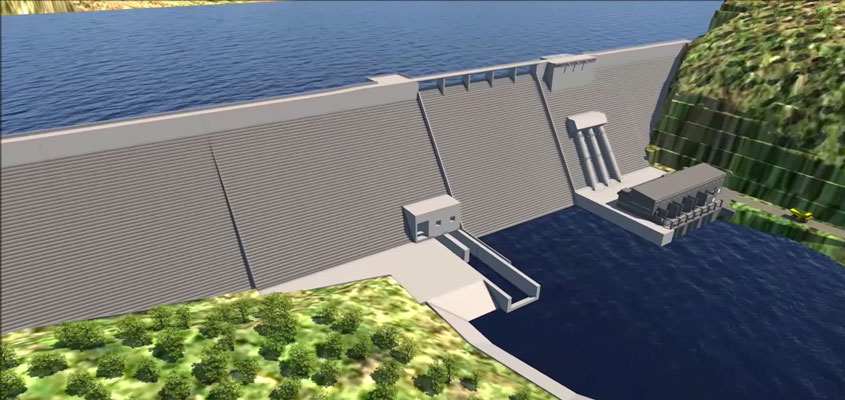 A consortium led by Vinci Construction has secured a contract worth €388m from the Gambia River Basin Development Organisation to construct the Sambangalou dam in Senegal.
The consortium includes Vinci Construction's subsidiaries VINCI Construction Grands Projects and VINCI Construction Terrassement, and the other partner is an Austrian turbine manufacturer Andritz.
The new 91m-high dam will be constructed in the south-east of Senegal, close to the Guinean border.
It will have a generating capacity of 128MW and will improve farmland irrigation and supplying drinking water for the surrounding districts.
The Gambia River Basin Development Organisation involves four countries: The Gambia, Guinea, Guinea-Bissau and Senegal.
The organisation aims to explore the common resources of the Gambia, Kayanga-Geba and Koliba-Corubal river basins.
The contract follows an 18-month initial phase of conducting studies and preparatory work on the project.
Work on the project is scheduled to commence in the first half of next year and is scheduled to last 48 months.
The project will create 1,000 jobs during the peak construction phase.
The power generated by the Sambangalou dam will be injected into the grid of the four countries participating in the organisation, where VINCI Energies will install several hundred kilometres of high voltage lines.
Vinci said: "The new contract is testament to the Group's expertise in hydroelectric infrastructure and renewable energies to boost sustainable regional development."
Upon completion of the project, the drinking water treatment facility, which is set up for the project, will remain in operation and the worksite buildings will be donated to schools.
——————————————————————————————————————
The new Sambangalou dam will be constructed in the south-east of Senegal, close to the Guinean border. (Credit: VINCI.)