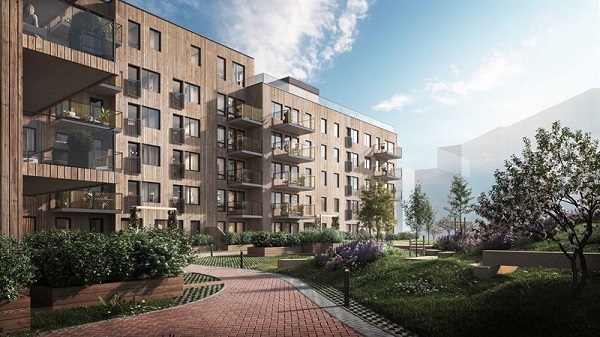 Bonava has awarded a contract to Veidekke to construct 92 apartments for the Gartneritaket residential housing project in Vestby municipality of Norway.
This design and build contract is valued at $26.48m (NOK25m) without including VAT.
The contract marks the first phase of construction in a major project where almost 500 Nordic eco-labelled homes will be constructed over the years to come.
Veidekke Bygg Oslo head of the department Kaare Gilhuss said: "We are delighted and proud that Bonava has selected Veidekke for this sustainable and exciting housing project. We particularly appreciate every opportunity we are given to build eco-labelled homes. We are the biggest housebuilder in Eastern Norway, so kind of major project is exactly what we want to be doing. We are so grateful for the vote of confidence and look forward to a cracking partnership with Bonava."
The construction work will start in August, with the handover of the first phase scheduled for summer 2024.
Upon its completion, Gartneritaket will become one of the biggest independent housing projects in Vestby.
The project is close to schools, kindergartens, the Vestby Storsenter mall and the railway station.
Apartments in the first phase of the building will vary from 24-114m2 in size.
The project will feature a rooftop garden where residents can meet and enjoy outdoor living space, and small park areas with fruit trees.
Bonava regional director Matilda Vinje said: "We are thrilled to have on board a professionally adept and competent contractor in the form of Veidekke to build on our behalf. We are receiving inquiries on a daily basis from buyers who want to buy flats in Gartneritaket. Vestby is, without doubt, a highly popular area that will grow a lot in the years ahead, in addition to offering more affordable property prices than Oslo. We are now both looking forward to seeing Veidekke's excavators on site with us."
—————————————————————————————————————–
Image: This design and build contract is valued at $26.48m (NOK 25m) excluding VAT. Credit: Veidekke ASA/Cision.