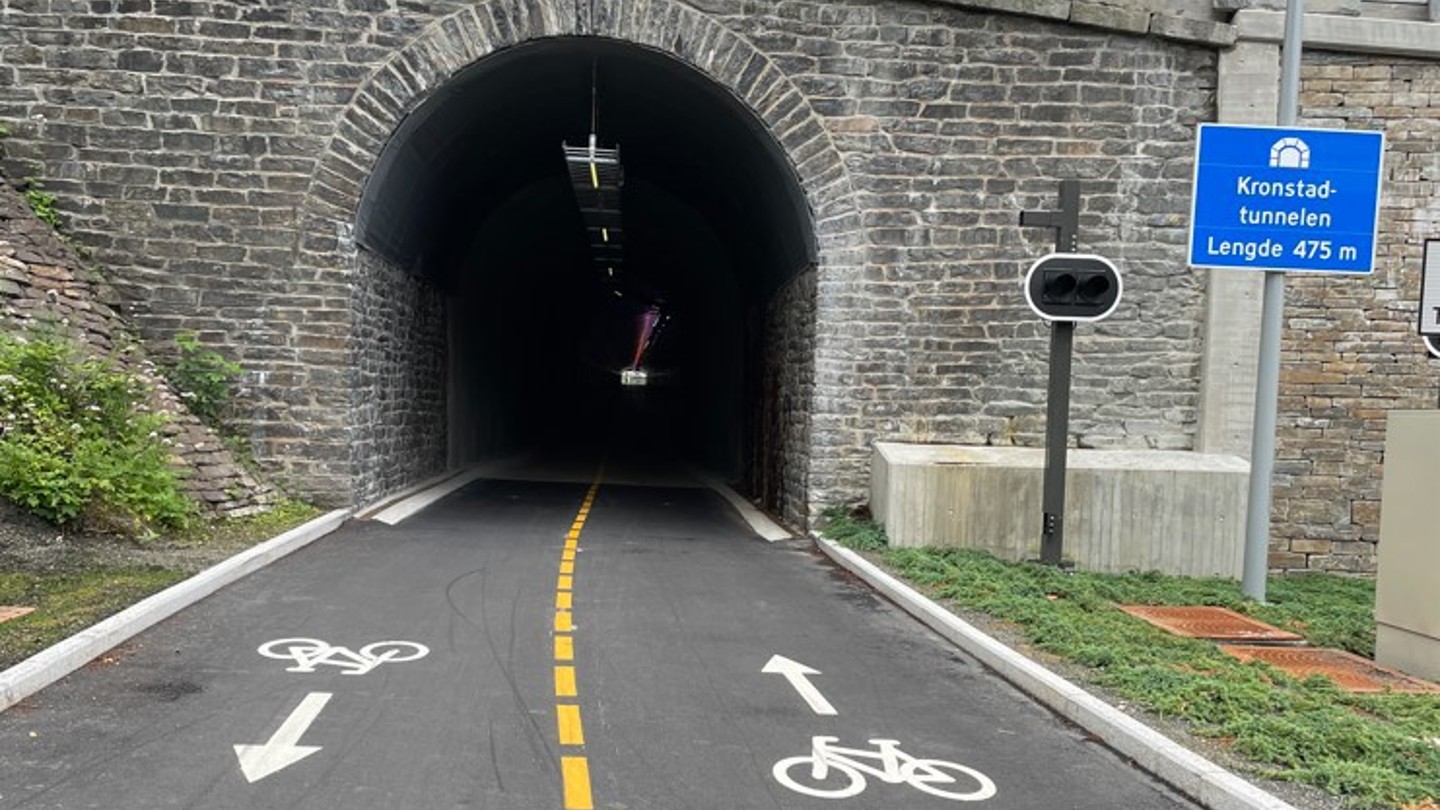 Nordic construction company Veidekke has received the Building Research Establishment Environmental Assessment Method (BREEAM) certificate for its construction of a cycle path through the Kronstad tunnel in Bergen, Norway.
This milestone showcases the company's "excellent" sustainability efforts taken during the development of the cycle path.
Veidekke said a sustainability score of 80.9% was awarded for the Bergen Light Rail project.
The company claimed this is the highest rating achieved for any construction project across Norway.
BREEAM is a globally recognised sustainability rating method which uses evidence-based assessment criteria and external verification to measure sustainability in various types of infrastructure projects, including railways, roads, bridges, parks, and landscaping.
Veidekke Bygg Bergen project manager Hans Aakre said: "We are very proud of the good results we have achieved together with Bergen Light Rail.
"High ambitions for sustainability are motivating, but the most important thing is that the process has given us inspiration and knowledge that we can apply in new projects. Documenting that we have succeeded is a significant added bonus."
The Project D18 Kronstadt Tunnel Cycle Path saw the company build an 800m-long pedestrian and cycle path on a former railway route.
The company also established new technical infrastructure before constructing the cycle path between Møllendal and Kronstad.
The project required Veidekke to establish a new soil tunnel and lay down new water pipes throughout the route.
It also involved casting a 100m-long concrete culvert, as well as building a tunnel through deposits for pedestrian traffic and a 70m rock tunnel for Bane NOR.
Bybanen Utvikling's environmental coordinator Jørgen Aarø said: "This was an intricate project in a complex area with a cemetery, multiple neighbours and several hospitals close to the site. In its implementation, Veidekke has focused on the surrounding environment, which BREEAM certification has helped to systematise."