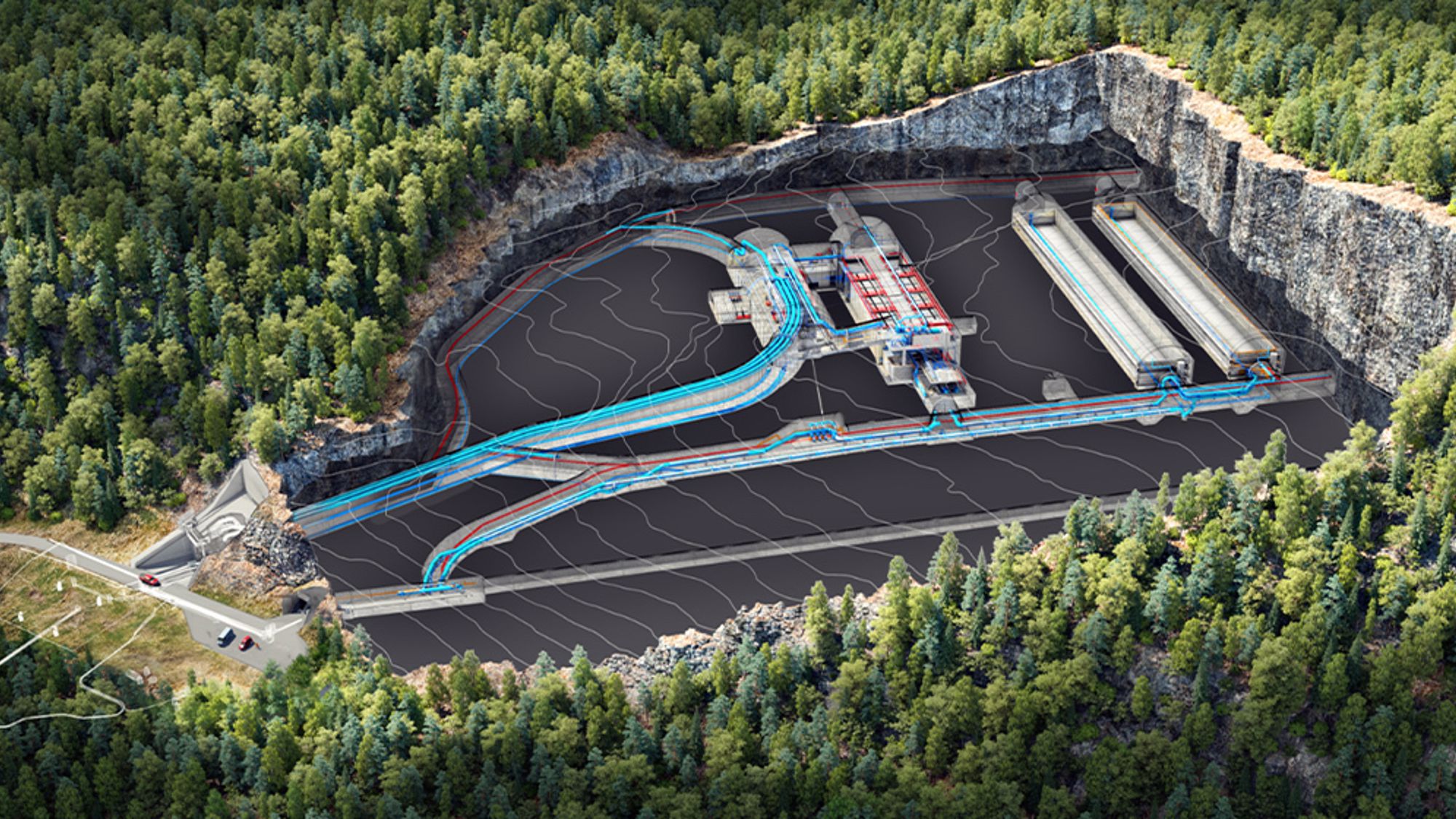 Veidekke has secured a contract from Asker og Bærum Vannverk IKS to construct a new water treatment plant at Kattås in Vestmarka in Bærum municipality, Norway.
This execution contract is valued at $68.6m (NOK601m) without including VAT.
To meet the future requirements to drinking water quality, Asker and Bærum waterworks will construct a new facility to treat crude water at Kattås in Bærum.
The current facility at Kattås draws its crude water from Holsfjorden.
Given the colour recordings in Holsfjorden is rising and sometimes more than the recommendations of the drinking water regulations, a new treatment plant is required to be constructed.
The new facility will be able to supply huge parts of Asker and Bærum with drinking water in an estimated normal situation in 2050.
Veidekke has secured the rock excavation and concrete contract in the project.
Rock excavation features blasting of around 182,000m3 in access tunnels and four large halls.
Concrete work will begin next summer and is associated to two large clean water basins for storage of around 25 million litres of water, two large filter basins with 11m high walls and several technical rooms.
Veidekke Anlegg director Neal Nordahl said: "Ensuring that residents have clean water is an important task for society, so this is a major and significant project both for Asker and Bærum waterworks and for Veidekke. We have good expertise in this field and have recently completed a similar project for the City of Oslo at Maridalsvannet. We appreciate the confidence shown in us and look forward to starting the work."
Construction work will begin in August, with completion slated for 2025.
The contract will be included by Veidekke in its order backlog for Q2 2022.
———————————————————————————————————————
Image: The new facility will be able to supply huge parts of Asker and Bærum with drinking water . Credit: Veidekke.