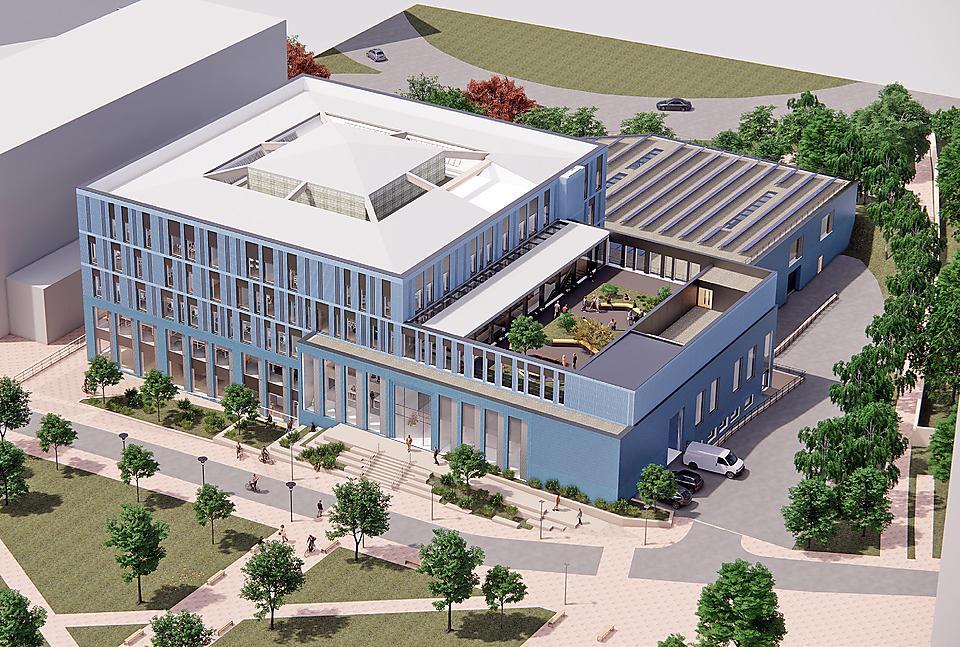 The University of Plymouth has secured conditional planning approval for its new engineering and design facility, Babbage building, from Plymouth City Council.
To be located on the western edge of the University's main campus, the new building was designed by an architectural and urban design practice Feilden Clegg Bradley Studios.
The new building will be extended and enhanced to provide a new home for the School of Engineering, Computing and Mathematics as well as additional space for the School of Art, Design and Architecture.
The construction of the new engineering and design building forms part of a long-term Campus Masterplan which complements a number of recent developments.
It will include a dedicated new-build component and refurbishment of the 1970s Babbage building, which will create more than 10,000m² of research and teaching space.
The University is planning to invest significantly in its campus over the next 10 years to continue its expansion to ensure existing and future staff and students to enjoy a first-class education, research and working environment.
The receipt of planning consent allows the University to continue commercial negotiations with BAM Construct UK, with a target to exchange contracts in early next year and start work on the project.
University of Plymouth vice-chancellor Professor Judith Petts CBE said: "This is a landmark decision for a project that will have a number of significant benefits for the University and wider community.
"Over the past decade and more, we have invested in our estate and created outstanding research and teaching facilities in the arts and health, ocean science and sustainability.
"This project will enable us to build on our existing expertise in engineering and design, and provide staff and students with a facility that matches their aspirations and enables them to push the boundaries in addressing real-world challenges."
———————————————————————————————————————
Rendering of the new engineering and design facility. (Credit: University of Plymouth.)