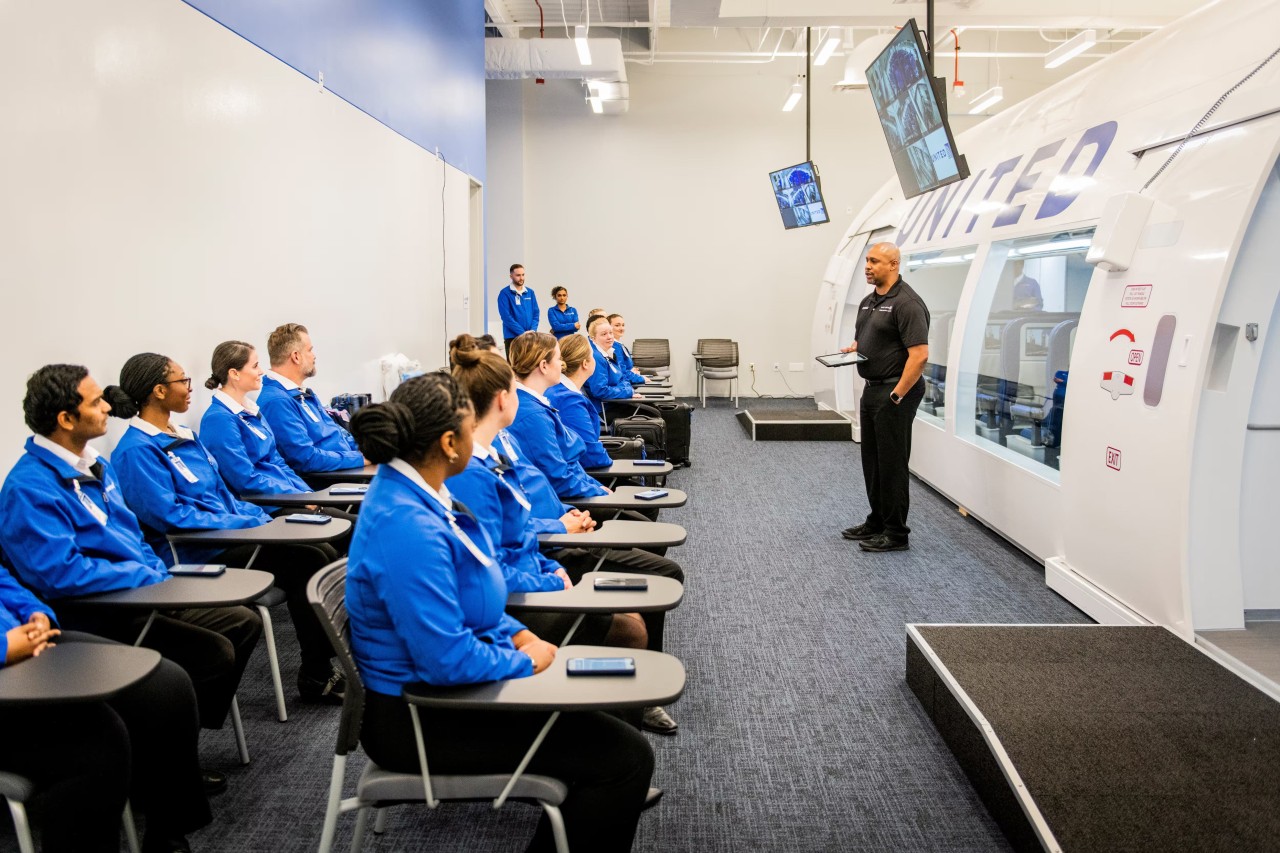 US carrier United Airlines has unveiled what it claims to be its largest Inflight Training Centre in Houston, US.
The 56,000ft² facility houses new classrooms, additional cabin and door trainers, and an advanced aquatic centre featuring a 125,000gal pool.
Other facilities include inflight service training spaces with mock seats, an auditorium with more than 400 seats, and a public address room for practising onboard announcements.
In addition, the expanded facility boasts a mock fuselage for conducting aircraft evacuation drills.
United expects the $32m project to expand its existing training space in Houston by more than double.
The expansion is also in line with the carrier's strategy to hire and train 15,000 people, including 4,000 flight attendants in 2023.
The new facility in Houston will train more than 600 flight attendants per month.
According to United, new flight attendants will go through a 6.5-week training course at the facility.
United CEO Scott Kirby said: "The best flight attendants in the industry deserve the best, most modern training facility in the country.
"This expansion project is yet another example of an investment we made during the depths of the pandemic that will support our employees, further improve our ability to deliver great service and set United up for success in 2023 and beyond."
The new training centre was opened in the presence of United CEO Scott Kirby, Congresswoman Sheila Jackson Lee and Houston mayor Sylvester Turner.
One of the largest employers in Houston with more than 11,000 local employees, United operates from its hub at George Bush Intercontinental Airport (IAH).
Mayor Turner said: "United continues to be a great partner and business leader in the city of Houston, connecting Houstonians to the world and investing in vital infrastructure projects that help enhance the travel experience for millions of travellers."