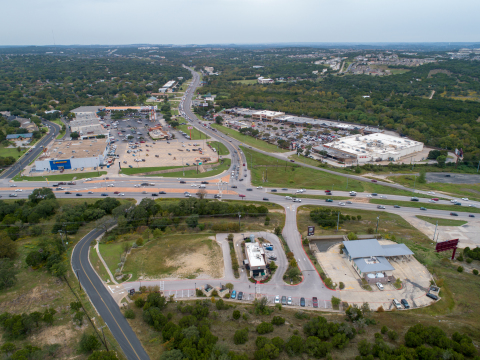 The Texas Department of Transportation (TxDOT) in the US has selected Fluor and its joint venture partner Balfour Beatty for the Oak Hill Parkway Infrastructure Project in Austin.
The design-build project involves the reconstruction and widening of U.S. 290 from approximately the east end of Circle Drive to Loop 1 and State Highway 71 from U.S. 290 to Silvermine Drive in Travis County, west of downtown Austin.
The project scope includes widening from two to three main lanes in each direction, as well as adding three frontage-road lanes in each direction.
The joint venture will also build an overpass for the U.S. 290 main lanes over William Cannon Drive, along with direct-connect flyovers between U.S. 290 and State Highway 71.
Additionally, the project involves the construction of bicycle and pedestrian accommodations along the entire corridor, including a seven-mile shared-use path, sidewalks and a trailhead at Williamson Creek on William Cannon Drive.
Fluor Infrastructure & Power business group president Terry Towle said: "This project is part of TxDOT's long-term plan to promote congestion management in one of the state's most congested corridors.
"When completed, this project will help improve mobility and operational efficiency as well as improve safety and emergency response.
"Our design-build presence began in Austin in 2002 with State Highway 130 Segments 1-4, and we've been executing continuously in Texas ever since."
The scope of work also includes cross-street intersection improvements, an upstream water detention to reduce potential flooding, U-turn lanes, and stormwater detention and water quality treatment ponds.
Construction on the project is scheduled to commence in early 2021. The project is slated for completion in 2025.
In addition to improving U.S. 290 and State Highway 71 through Oak Hill, the project will act as a gateway to the hill country and will serve as a key route for the residents of Oak Hill, Lakeway, Bee Cave, Dripping Springs and other communities to Austin.
———————————————————————————————————————-
Fluor joint venture to undertake Oak Hill Parkway project in Austin, Texas. (Credit: Business Wire)