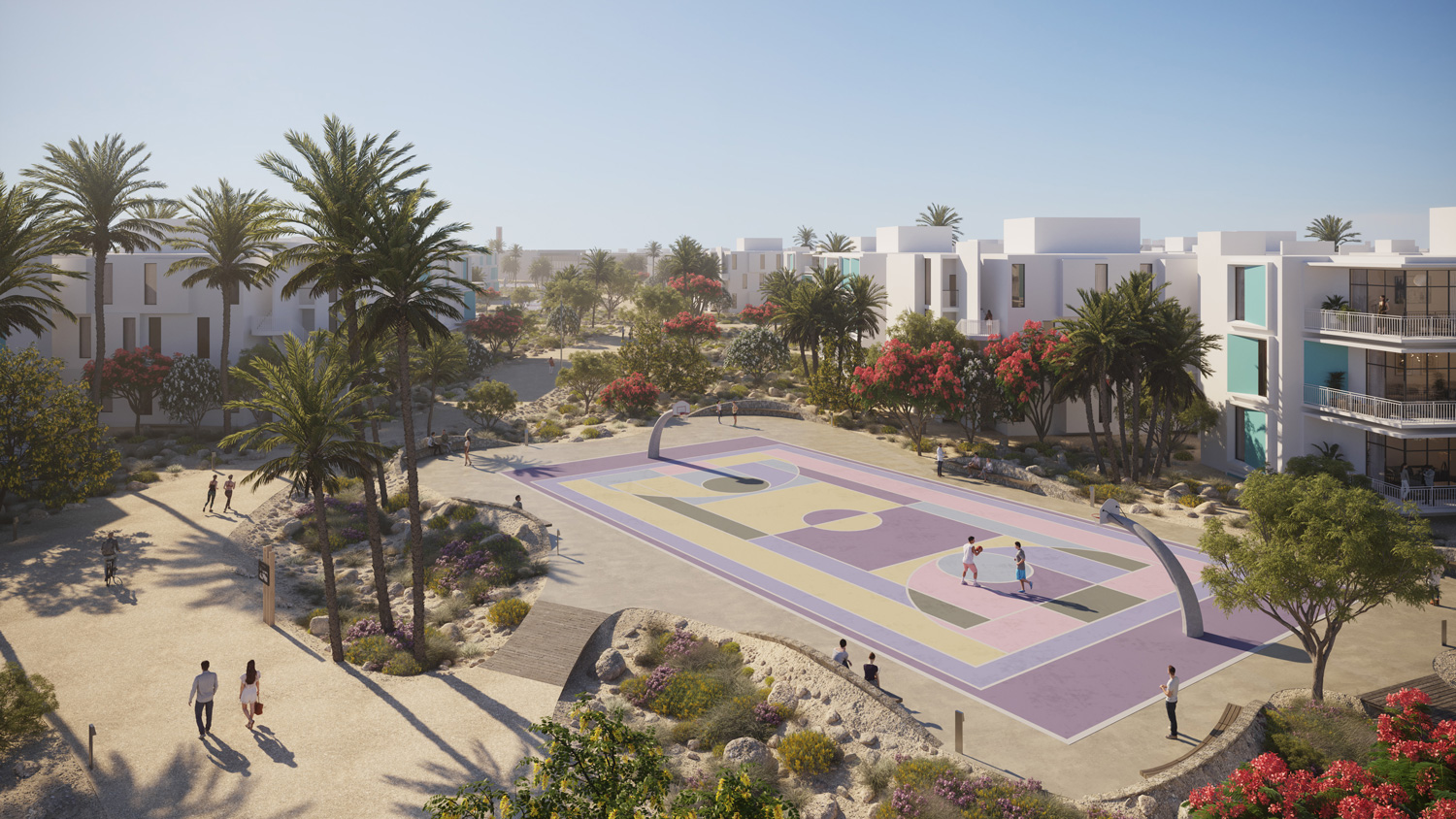 The Red Sea Development Company (TRSDC) has awarded an engineering, procurement and construction (EPC) contract for 40 apartment buildings at The Red Sea Project's Coastal Village community in Saudi Arabia.
Following a competitive tendering process, the contract was awarded to Saudi firm AlKifah Contracting Company.
The 40 apartment buildings will feature 40 blocks of single and double occupancy units, at Coastal Village, which is a residential and commercial area that will house the workers, staff and management of The Red Sea Project.
AlKifah Contracting Company will make use of precast concrete panels manufactured at a facility built in the project area.
This will help avoid around 10 million kilometres of transportation, which will in turn reduce tonnes of CO2.
The Red Sea Development Company CEO John Pagano said: "The beauty of is agreement is that all 40 of the residential apartment buildings will utilise elements of off-site manufacturing and prefabrication techniques. These approaches enhance efficiency, quality and safety, while reducing the number of construction workers needed on-site to minimize our environmental footprint during construction."
TRSDC will make use of sustainable 'green' concrete on-site, which will help to reduce emissions during the construction process.
AlKifah Contracting Company chairman Osama AlAfaleq said: "These apartment buildings will combine an eco-friendly design with a high-quality finish, supporting The Red Sea Project's ambition to become a premier tourist destination, which will have a net-conservation benefit on the natural environment."
The 1.5 million m² Coastal Village area will feature villas, townhouses and apartments, management offices, besides a 144-room hotel.
Set in a prime location on the waterfront, it will provide a range of amenities such as hospitals and schools, and leisure facilities including fitness centres, beach clubs and dining outlets.
Currently, the first 10 residential buildings and the construction of a new corporate office building are nearing completion.
These first units of the community are set to open by the end of the first quarter of 2021.
Recently, the Red Sea Project achieved a milestone of having signed over 500 contracts to date, worth SAR7.5bn ($2bn) and with winning bidders from 24 countries.
Saudi firms have been awarded over 70% of the total value of construction contracts.
Last month, a consortium led by ACWA Power was awarded a contract by TRSDC to design, build, operate and transfer The Red Sea Project's utilities infrastructure.
The PPP agreement will see the delivery of 100% renewable energy for the first phase of the project and also includes the construction of a battery storage farm, claimed to be the largest in the world once built.
The work on The Red Sea Project is underway to welcome the first guests by end of 2022. The international airport and the first four hotels are also expected to open during the same year.
The remaining 12 hotels in Phase One will open in 2023, which will deliver a total of 3,000 rooms across five islands and two inland resorts.
———————————————————————————————————————————
A contract for construction of an additional 40 apartment buildings at The Red Sea Project's Coastal Village community has been awarded to Saudi firm AlKifah. (Credit: The Red Sea Development Company.)