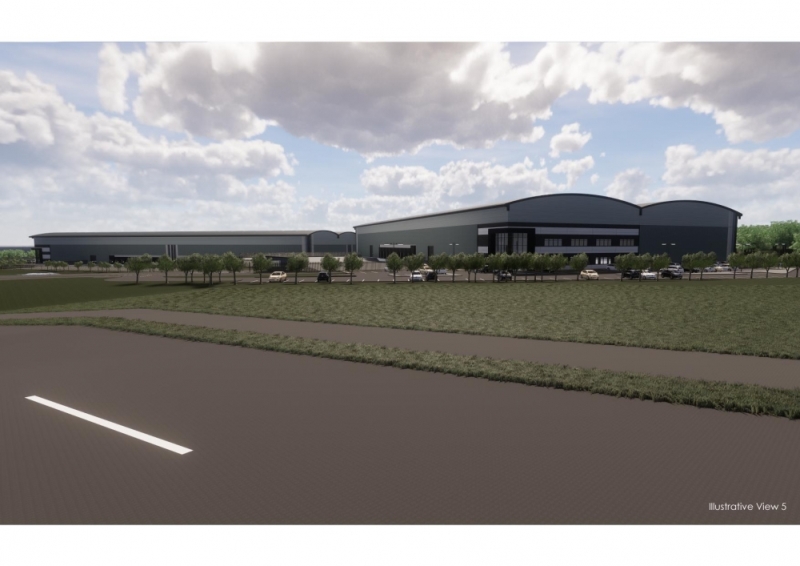 Logistics developer Tritax Symmetry's application for a 1.5mft² Symmetry Park near Wigan has been recommended for approval at Wigan Council's planning committee next week.
The recommendation for approval follows the submission of a planning application for the project in August 2018. The council is scheduled to make a decision on 14 January 2020.
Situated at Junction 25 of the M6 motorway, the 134-acre sited is expected to deliver up to 1,44mft² of logistics employment space.
The application includes detailed planning permission for 300,000ft² of employment space and outline consent for 1,142,000ft² of additional space at the project site.
Tritax Symmetry is investing £73m in the project, which would bring in around £3m a year in business rates for Wigan Council.
The first two units would be developed speculatively, commencing construction in 2020, Subject to planning consent, the entire scheme is expected to be completed by 2027.
Tritax Symmetry director Andrew Dickman said: "Symmetry Park Wigan is the ideal location to take advantage of what is potentially massive growth for the region's logistics sector, which could deliver GVA of £20.9bn annually by 2039.
"Subject to planning approval, we plan to start on site imminently, with high-quality warehouses as well as routes from the site to the A49, leading to the M6."
Upon completion, the Symmetry Park is estimated to create up to 62,000 jobs over the next 20 years.
The site that falls within the Green Belt was identified by Wigan Council as suitable for logistics development.
Tritax Symmetry said its application is supported by AEW Architects, planning consultant CBRE, highways advice from Crofts, air quality consultant Redmore, ecology and arboriculture consultant TEP, noise and vibration consultant REC, landscape master planner Enzygo, and archaeology by RSK.
—————————————————————————————————————————————————–
Symmetry Park set for approval in Wigan. (Credit: Trixtax Symmetry)