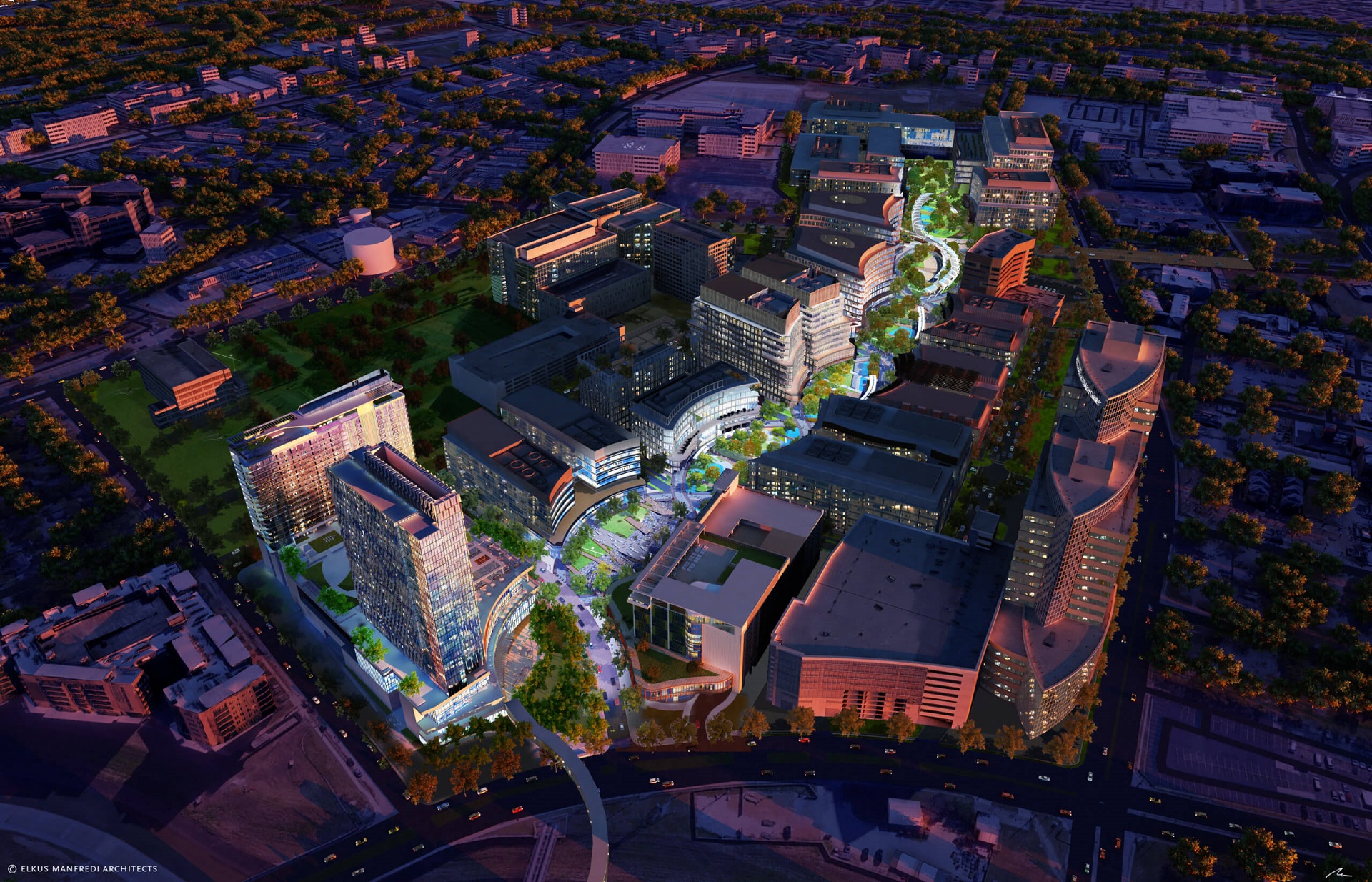 Texas Medical Center (TMC) in the US has commenced construction on phase I of a 37-acre life sciences campus, named TMC³.
Supported by $1.8bn in financing from life science investment and property development teams, the TMC³ Phase I comprises 950,000ft³ space dedicated to translational research, anchored by a 700,000ft² facility.
Designed by Elkus Manfredi Architects, the TMC³ master plan involves approximately six million square feet of anticipated development that would support a mix of healthcare, life sciences and business users.
It will comprise the 250,000ft² TMC³ Collaborative Building;  the700,000ft² Industry Research Building; a 521-room hotel, and a 65,000ft² Conference Center.
It will also include a 350-unit residential tower, six future industry and institutional research buildings, a mixed-use building with retail outlets and ample parking, as well as seven acres of public space, including six TMC³ Parks.
Texas Medical Center president and CEO William McKeon said: "TMC³ extends our collaboration to Fortune 100 life sciences companies and entrepreneurial ventures."
Mayor Sylvester Turner said: "The TMC³ project stands to be the cornerstone of our regional life sciences strategy. It will create new jobs, advance innovative medical technologies and healthcare solutions."
"In addition, the TMC³ helix parks will create a place for the community to gather and continues to expand our amazing park system. Houston will be among the most competitive cities in the country for life sciences businesses."
The project would be the largest life sciences campus in the world and will create 19,000 jobs during the construction phase.
Its collaborators include Beacon Capital Partners, Braidwell, Elkus Manfredi Architects, Majestic Realty, Mikyoung Kim, Transwestern Development, University of Texas M.D. Anderson Cancer Center, Texas A&M University Health Science Center, and University of Texas Health Science Center at Houston.