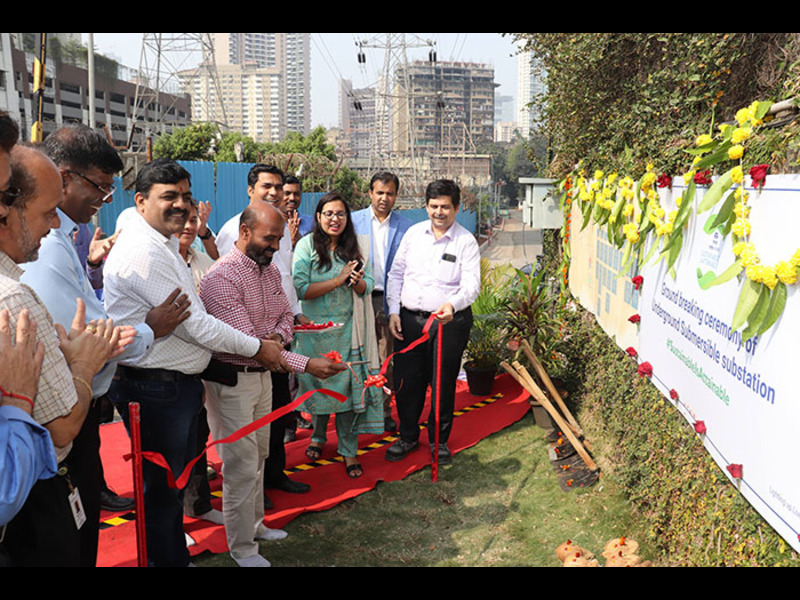 Power generation company Tata Power has broken ground on a submersible power substation project in South Mumbai, India.
The project is claimed to be India's first-ever underground submersible substation.
Occupying almost zero space, this 400KVA sub-station will be built at the parking lot of Tata Power's Parel Receiving Station.
Besides supporting the power demand load of the high-rise infrastructure in the surrounding areas, this sub-station will offer a steady and stable supply of electricity to consumers during emergencies, such as floods and storms.
The substation will feature a particularly designed 22kV submersible duty three-way Ring Man Unit, 22kV/433V 400KVA transformer and accessories intended for submerged operations.
Furthermore, its terminations will come with touch-proof design technologies and can operate under submersion.
The installation of the substation will comply with the safety regulations of the Central Electricity Authority.
In its Mumbai licenced area, Tata Power intends to build ten such submersible substations by 2025.
The new design of the substation serves as a solution for distribution utilities, and infrastructure builders to effectively utilise their property, especially in crowded locations and congested spaces across the country.
Tata Power T&D president Sanjay Banga said: "Tata Power through its differentiated offerings, continual innovation, and smart energy solutions, is delivering uninterrupted power supply and beyond-the-meter services to its customers. We are proud to initiate the work on installing India's first submersible underground substation in Mumbai. This pioneering project will transform the power distribution sector of the country and establish a new benchmark for innovative and future ready solutions."
Currently, Tata Power, via its distribution companies in Mumbai, Delhi, Odisha and Ajmer, serves more than 12 million customers.