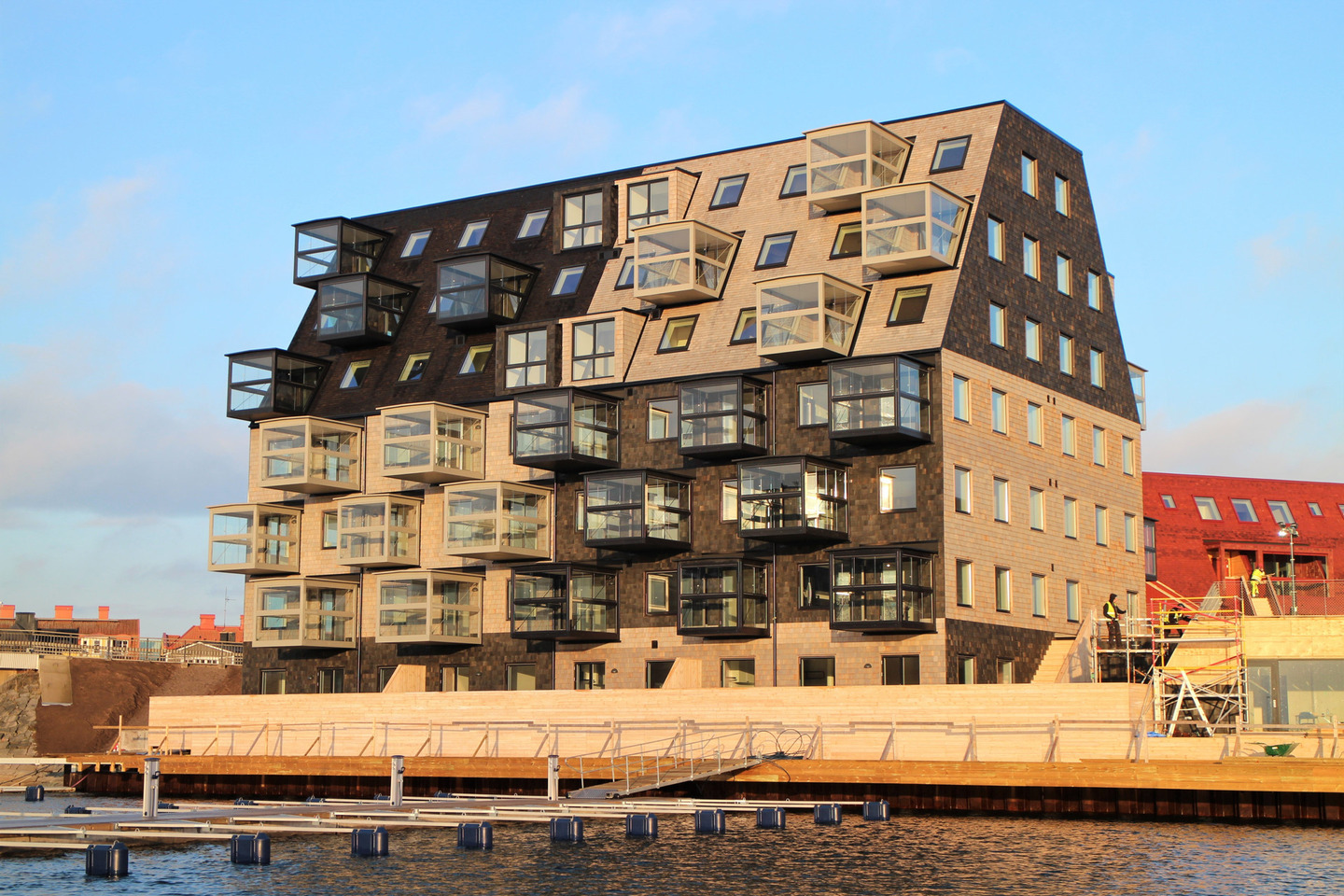 A new survey shows that Swedes would like to see a national strategy to boost climate-smart timber construction.
This survey was carried out by Novus on behalf of Södra, Sweden's largest forest owners association and an international forest industry group.
According to Boverket, the Swedish Board of housing building and planning, the economic recession may damper housing construction in the coming years.
However, about 64% of Swedes consider their municipality should construct climate-smart facilities, such as health centres and schools. In comparison, more than 71% believe that Sweden should continue investing in more environmentally friendly building materials, even when the economy is in a recession.
Södra's aim to promote more environment-friendly development is claimed to resonate with the general people. Over 49% of Swedes prefer that their future home be built primarily with timber, while the same percentage of Swedes prefer the government to implement a national policy that promotes timber construction in Sweden.
Sweden's neighbour Denmark has adopted a sustainable building strategy that promotes timber construction and imposes a cap on CO₂ emissions, and this policy is applicable to all new construction from 2025.
Södra Building Systems head of segment Andreas Berge said: "We have to keep the green transition moving, and Denmark is showing how that can be done. Sweden has the technology that's required, but now we need clear political guidance. That would send strong signals to both the business sector and the construction industry and provide a real boost for climate-smart construction."
Adding further, Södra president Lotta Lyrå said: "Timber construction is an excellent way to add value to the forest raw material from family forestry and to continue the green transition. Timber can store carbon for a long time and help to phase out building materials with a heavy carbon footprint. With our cross-laminated timber (CLT) process, we, and the 51,000 members of Södra, can make a contribution by enabling the construction industry and municipalities across the country to continue building high and climate-smart."
Cross-laminated timber (CLT) is a sustainable alternative option to traditional building materials and has become a substitute and complement to concrete and steel.
Södra claimed that its CLT, which is made from board lamellas, is expected to minimise carbon footprint by up to 80%.
This month, Södra will open a new CLT facility in Värö, Sweden.
The facility is expected to have the potential to produce framing materials for 4,000 homes annually.