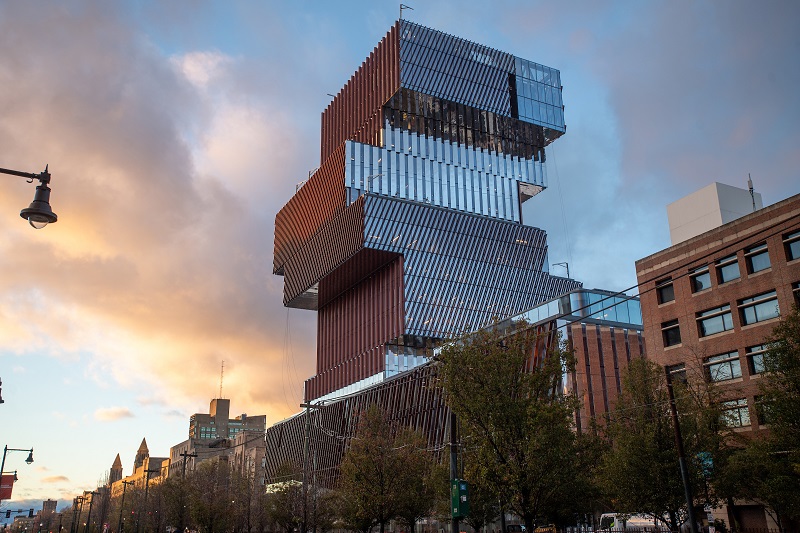 US-based construction company Suffolk has delivered the new fossil-fuel-free Centre for Computing & Data Sciences building at Boston University in Massachusetts, US.
The new 19-storey, 345,000ft² facility is said to be the tallest building on the urban Charles River campus at the university.
It is claimed to be one of the most sustainable buildings in Massachusetts and the most energy-efficient in the university.
Designed by Canadian architecture firm KPMB, the new facility comprises an all-glass interior, which creates transparency and allows light into the building.
The company stated that the structure design includes a series of floorplates that are shifted and cantilevered around the central core of the building.
Suffolk has installed a geothermal bore system to make the new Centre for Computing & Data Sciences 100% fossil fuel free.
It has also installed 31 bores to heat and cool the building without connecting the building to a gas line.
Additionally, the building features triple-glazed windows, staircases, terraces, and green roofs.
It will be home to the university's Computing & Data Sciences interdisciplinary academic unit faculty, along with many other departments and faculty members throughout the university.
Suffolk chairman and CEO John Fish said: "We are honoured and privileged to deliver one of the most sustainable and sophisticated buildings to the Boston University campus and City of Boston.
"This iconic building is a striking addition to the Boston skyline and a tribute to the leadership and prestige of Boston University, the world-class stature of the City of Boston, the importance of sustainable design and construction, and the future of research and education."