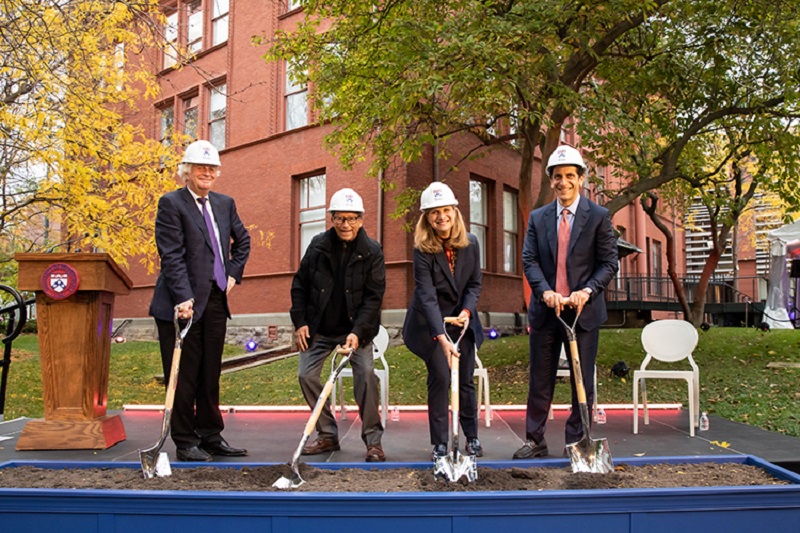 The University of Pennsylvania's Stuart Weitzman School of Design has broken ground on the renovation and expansion of the Stuart Weitzman Hall in the US.
Philadelphia-based KieranTimberlake has been appointed as the project's architect, which is currently in the schematic design and fundraising phase.
Formerly called the Morgan Building, Stuart Weitzman Hall was renamed in May when the school unveiled plans for the renovation and expansion project.
The project will double the existing space to approximately 38,500ft².
Work on the expansion involves a complete redesign of the original building's interior, along with an extension on the east side.
The extension will include large smart classrooms, faculty offices, individual and multi-seat studios, a grand entrance foyer, critique spaces, and a glass-walled exhibition gallery that opens to a covered outdoor patio.
Research hubs for the Kleinman Center for Energy Policy and the Center for the Preservation of Civil Rights Sites will also be included.
The historic architectural elements of the original structure such as the porch, the façade, and the balcony above the 34th Street entrance, will be retained.
A 3,000ft² studio on the third floor of the building will open to the balcony. It will showcase the original beamed ceiling.
University of Pennsylvania president Liz Magill said: "The artful renovation of Stuart Weitzman Hall will provide a much-needed central space for design students to learn from world-renowned faculty, to engage in conversations and creative explorations, and to showcase the work that they have done together.
"It will be an optimal environment for art and design, education and research, and will promote connection and community. It will spark creativity and serve as a launch pad for many new endeavours."
Construction work on the project is anticipated to commence in May 2024, with completion expected in August 2025.