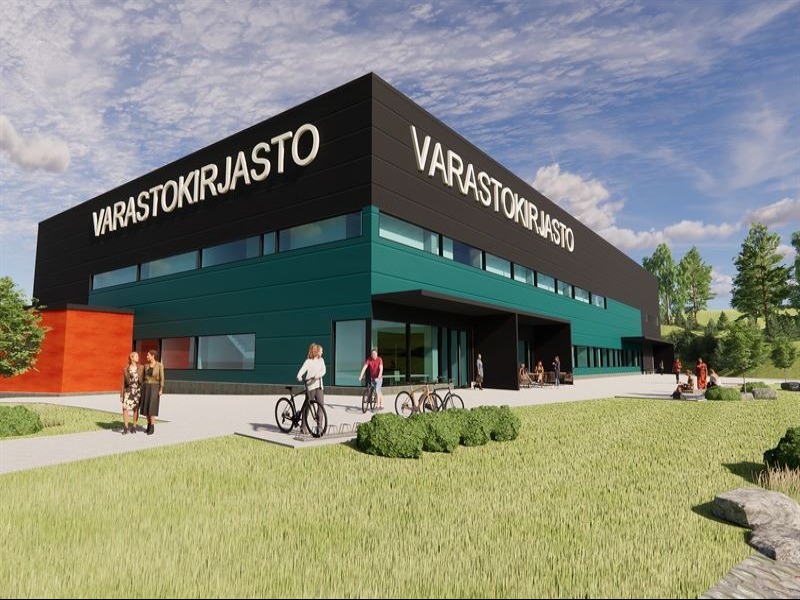 SRV has signed a preliminary agreement with Senate Properties for the construction of a new building for the National Repository Library in Hiltulanlahti, Kuopio, Finland.
The value of this turnkey contract is worth around €18.5m to SRV.
The project investment decision is anticipated to be made in February 2023. The entities will then sign the official turnkey contract.
SRV will enter the order value of this project in the second quarter of 2023.
The project includes the construction of a new facility for the National Repository Library with a gross floor space of 10,570m².
The project planning has already begun, and the construction work will start in the second quarter of 2023, with its completion anticipated by the end of 2024.
The National Repository Library comes under the Ministry of Education and Culture and serves general, scientific, and other libraries. Currently, the National Repository Library is located at Päiväranta in Kuopio.
The primary responsibility of the National Repository Library is to receive and store material transferred from Finnish libraries and make them accessible to anybody who wants it.
Senate Properties is the developer of this project. It is responsible for the construction, maintenance and development of the state's properties.
SRV project manager Harri Martin said: "The new National Repository Library is an important building for society, serving citizens and researchers all over Finland. We participated in Senate Properties' competitive negotiation procedure, during which our design and engineering team planned the buildings and premises on the plot we acquired. When finished, the facilities will enable the end-user to operate efficiently for decades to come.
"We were delighted to win the contract with our high-quality solution and continue our long-term cooperation with Senate Properties. We are currently working for Senate Properties on the construction of the new main police station and prison in Oulu and the new main police station and police jail in Vantaa."
Senate Properties construction contracting group manager Jarkko Karvonen said: "The National Repository Library is a unique entity that has never had a new building constructed for it before. The project will be carried out under a new type of contract, which also requires the contractor to acquire the plot and create the design. This allows us to make the most of the contractor's expertise on this project."