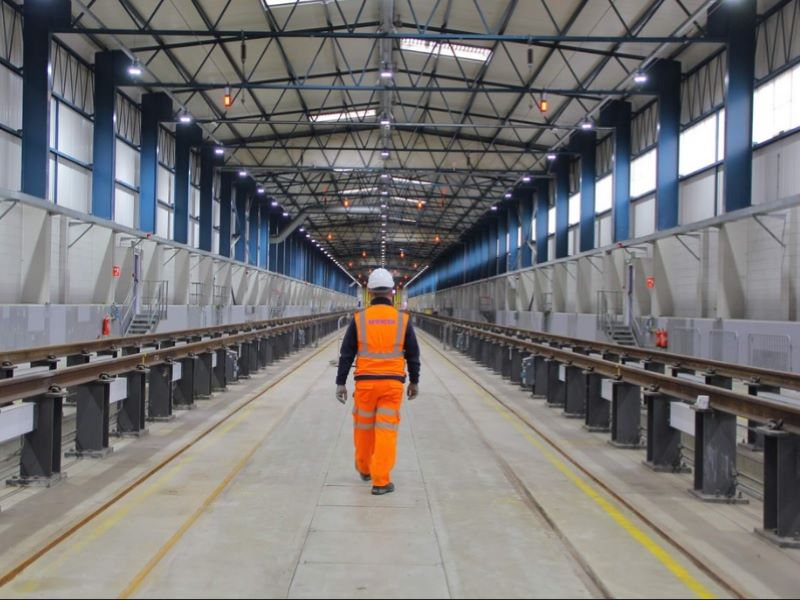 Engineering company Spencer Group has concluded key upgrade works at Manchester International Depot, a train maintenance depot that was constructed in the early 1990s.
These works helped transform the depot into a modern train servicing and stabling facility.
Train operating company Northern Rail selected Spencer Group M&E as its delivery partner for the building and facilities modernisation project to make the maintenance operational.
It was first constructed to support international Eurostar train services from Manchester to Europe through the Channel Tunnel.
However, the depot has remained underused as the plan was never implemented.
Several train firms used the depot over the years for commissioning new fleets, but not as an active, working depot.
Featuring two roads, two sets of tracks and a 300m-long storage facility, the extra stabling capacity at the upgraded depot will help reduce congestion at other depots and improve services.
All redundant and life-expired equipment has been removed by Spencer.
The £1.8m project covered the deployment of Control Emission Toilet (CET) facilities, energy-efficient LED lighting, heating ventilation and air conditioning, CCTV and a new fire alarm system.
Spencer Group M&E operations director Dan Whittle said: "We're delighted to have completed these major upgrade works to Manchester International Depot on behalf of our client, Northern.
"This project is an example of Spencer Group providing a complete solution which meets our client's needs.
"We've taken it from feasibility to implementation and completion utilising our in-house design capabilities. We've also developed and installed a bespoke CET system ourselves, based on extensive research."