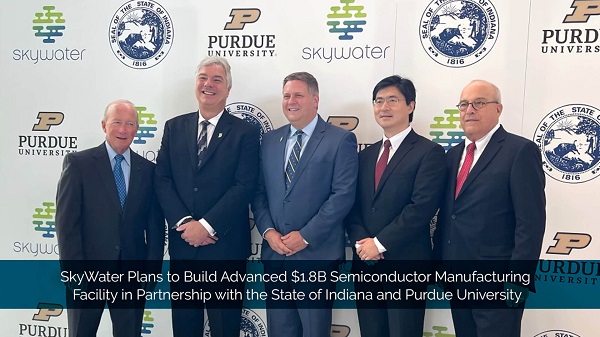 US semiconductor manufacturer SkyWater Technology has announced plans to build a $1.8bn semiconductor R&D and production facility in Indiana, in partnership with the state and Purdue University.
This announcement comes after the US Senate voted to proceed with a slimmed-down version of a legislation, called as the CHIPS Act, under which the semiconductor industry would be given billions of dollars in subsidies and tax credits, reported Reuters.
SkyWater chief executive Thomas Sonderman said: "This endeavour to bolster our chip fabrication facilities will rely on funding from the CHIPS Act."
"Federal investment will enable SkyWater to more quickly expand our efforts to address the need for strategic reshoring of semiconductor manufacturing."
The ground-breaking of the new facility is expected in 2023, reported the news agency.
The facility will be located on the Purdue campus in West Lafayette.
This location will aid SkyWater and its customers to benefit from the collaboration with the university.
U.S. Senator of Indiana Todd Young said: "We are on the verge of passing a major investment in next generation technologies that is vital for the success of this and future projects, and that will ensure Indiana remains at the center of our high-tech national security economy."
SkyWater manufactures semiconductors at its Minnesota factory.
It caters to for customers in the aerospace, biomedical, automotive, cloud and computing sectors.
It also operates an advanced packaging facility for chips in Kissimmee, Florida.
——————————————————————————————————————–
Image: SkyWater plans to build semiconductor manufacturing facility in partnership with the State of Indiana and Purdue University. Credit: SkyWater Technology.