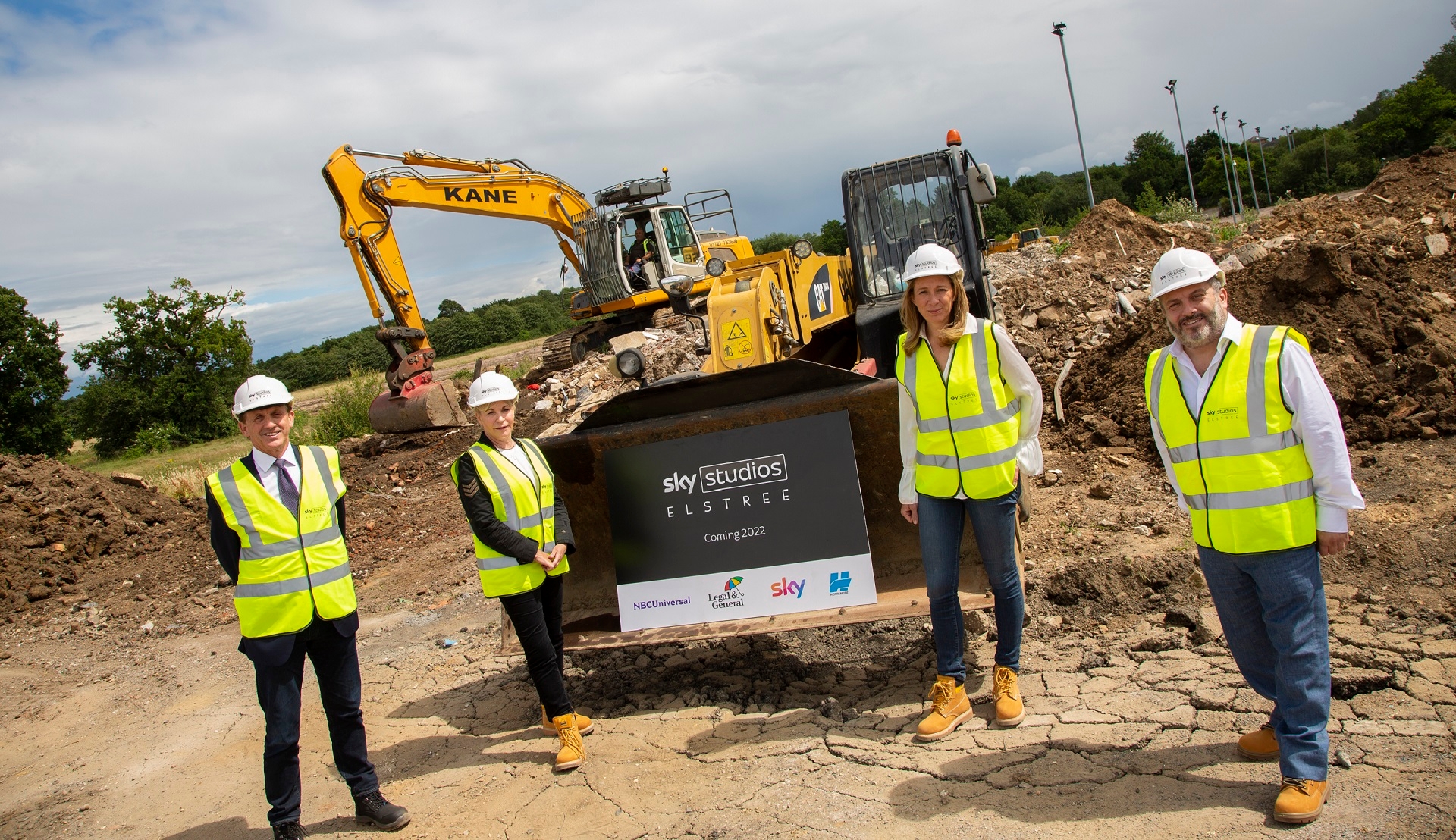 Sky Studios Elstree has secured planning approval from Hertsmere Borough Council to proceed with the construction of a new film and TV studio in London.
The new studio's construction will be backed by Sky's owner Comcast, in partnership with sister-company NBCUniversal. Legal & General has agreed to finance and develop the project, which will be located in the borough of Hertsmere, north of London.
The new studio is being built with an investment of about £230m and the construction phase will be between this year and next year.
The work to clear the site and getting it ready for construction will begin this month and Sky Studios stated that strict safety and social distancing guidelines will be followed due on the ongoing Covid-19 pandemic.
Sky Studios chief financial officer Caroline Cooper said: "Even during challenging economic times, Sky Studios Elstree represents Sky's continued commitment to the UK's cultural economy, as well as our goal to recruit, train and develop the leading creative talent of tomorrow.
"We would like to thank Secretary of State, Oliver Dowden MP, Cllr. Morris Bright MBE and Hertsmere Borough Council for supporting the project, providing useful guidance and feedback to ensure the project further boosts the local economy and celebrates the best of British and international creativity."
Sky Studios stated that the final design will be 12 sound stages on site, with the ability to merge and sub-divide multiple sound stages simultaneously, offering flexibility and scalability to accommodate productions of all sizes. The total area of the site will be equivalent to 17 football pitches.
It means that the larger sound stages on-site can now increase to cover up to 60,000ft², if needed, or can be reduced to much smaller segregated studios, simultaneously offering the two production houses Sky Studios and NBCUniversal a Covid-19-ready set up for the future.
The production facilities and digital suites at the site are also being designed to facilitate remote working.
Once operational, the project is expected to provide a space for the ongoing boom in the film and TV production in the UK and can attract European and international creative community to work in Britain.
During the first five years of operations of the studio, Sky Studios expects to generate up to an additional £3bn in production investment, from Sky, NBCUniversal and other producers.
The production company also stated that during the construction period about 900 local jobs could be created and once operational, the studio could employ about 1,500. The full-time roles will include several production jobs alongside roles supporting the running of the studio's operations.
—————————————————————————————————————————————————-
Officials of Sky Studios at the clearing of the studio site. (Credit: Sky.)