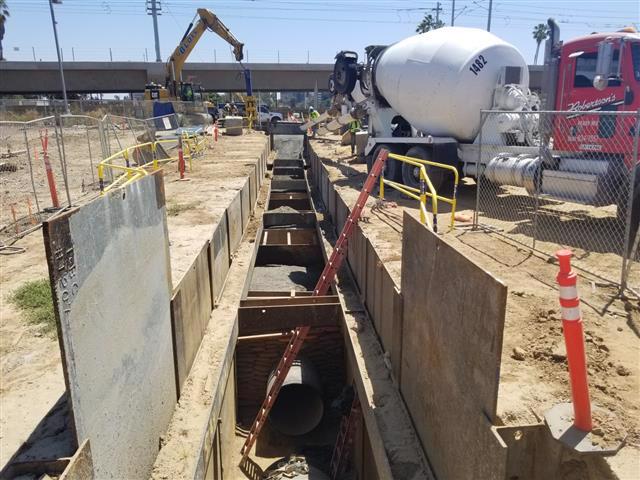 The Los Angeles World Airports (LAWA) has awarded a $334.9m design-build contract to Skanska for its Roadways, Utilities and Enabling (RUE) project.
The five-year contract will include the provision of enabling works for the Landside Access Modernisation Programme (LAMP).
LAMP focuses on high-priority projects that include the automated people mover (APM), consolidated rent-a-car (ConRAC) facility and intermodal transportation facility (ITF)-West.
The LAWA Utility and LAMP Enabling Project (LULEP), the initial phase of work was completed in May upon completion of 38 various projects to support the LAMP.
LAWA said that the RUE project involves 16 different projects that include the 98th Street extension project.
The extension will expand the roadway from where it currently ends at Bellanca Avenue to the 405 Freeway, where the improvements to the southbound freeway on- and off-ramps will also be implemented.
The RUE project also includes new wayfinding signage that will help travellers navigate the new Lax landscape upon completion of the LAMP.
LAWA CEO Justin Erbacci said: "The projects to be delivered through this agreement with our partner Skanska are an integral part of delivering our LAMP program and other major capital improvements that will transform the LAX experience.
"These projects also will allow LAWA to continue leading the way in creating opportunities for small and local businesses."
UK-based engineering and design company Arup was appointed as the lead designer for the project.
Construction the project is scheduled to commence in the fourth quarter of this year and with completion is expected in the fourth quarter of 2025.
————————————————————————————————————————-
Utility relocations are already underway in preparation for extending 98th Street to the 405 freeway. (Credit: LAWA.)