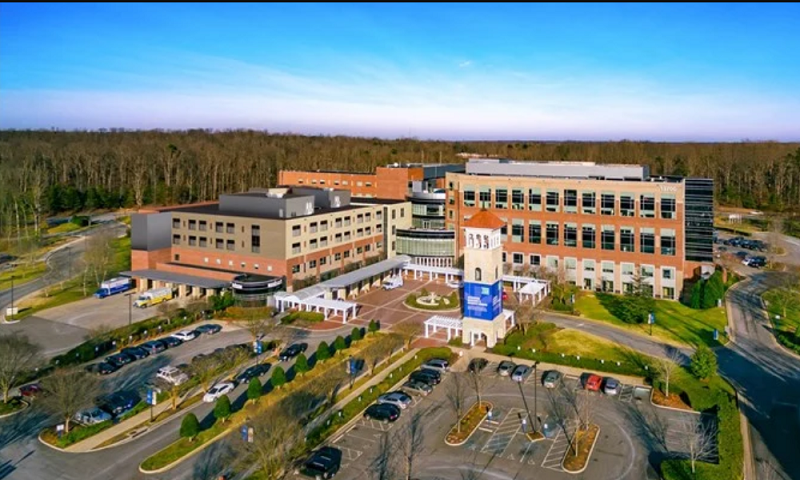 Skanska has secured a contract from on Secours – St. Francis Medical Center to renovate and expand an acute care services facility in Midlothian, Virginia, US.
This contract, valued at $78m, will be included by Skanska in the US order bookings for Q1 2022.
The expansion project features a vertical two-floor addition above the current surgical department on the second floor.
The new third floor will feature a medical surgery nursing unit with observation rooms, while the fourth floor will be used for critical care ICU beds and NICU rooms.
A former ICU unit will also be renovated to house an observation unit.
The fourth floor of the adjacent building will be reconfigured to feature a new mother-infant unit.
Further renovations will include a new retail pharmacy, MRI suite, etc.
Construction commenced in December 2021, and the work is scheduled for completion in April 2024.
Last week, Skanska secured a contract with the City of Borås to build the new Fredriksborg School in Borås, Sweden.
The contract, worth around $34.3m (SEK320m), will be included by the firm in the Q1 2022.
Fredriksborg school building will be three storeys high and cover around 13,000m2 in total.
The school will accommodate about 850 students from preschool to grade nine.
Construction is slated to commence in May, with completion expected by the summer holiday 2024.
The school will become operational by the autumn term of 2024.
——————————————————————————————————————–
Image: Skanska wins $78m contract to renovate and expands acute care services facility. Credit: Skanska.