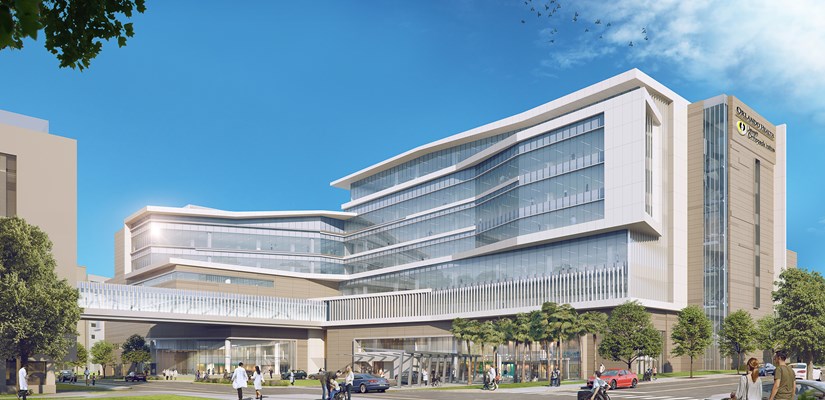 Construction and development firm Skanska has been awarded a contract to lead construction for the new $187m Orlando Health Jewett Orthopedic Institute in downtown Orlando in the US.
The new 371,000ft² combined inpatient and outpatient facility, which will be dedicated to the care of orthopaedic patients, will comprise a newly planned eight-storey building featuring 75 inpatient rooms and 10 operating rooms.
Additionally, the facility will comprise a six-storey medical office building, which will include two floors of ambulatory suites containing an added 12 operating rooms.
Skanska USA Florida building operations executive vice-president and general manager Michael Brown said: "Over the years, Skanska has had the privilege to partner with Orlando Health to help the healthcare system expand and meet growing healthcare needs in the Orlando community.
"With this latest partnership, we will further enhance and grow the system's state-of-the-art facilities to better serve patients in the Central Florida community."
Planned to be completed in late 2022, the medical pavilion and outpatient surgery centre are designed by architecture firm EYP Architecture & Engineering.
The hospital, which is slated for completion by summer 2023, is expected to create 500 jobs. It will be one of the only orthopaedic-specific hospitals in the Southeast.
In Florida, Skanska is currently building several healthcare construction projects including the renovation and expansion of the Gulf Coast Medical Center in Fort Myers.
It is also nearing completion of phase two of the Salah Foundation Children's Hospital at Broward Health in South Florida.
Last year, the Florida Department of Transportation (FDOT) awarded a $70.5m contract to Skanska for the reconstruction of the Interstate 4 (I-4) between State Road 557 (SR 557) interchange in Central Florida.
——————————————————————————————————————————————————
Illustration of the new Orlando Health Jewett Orthopedic Institute in downtown Orlando. (Credit: Skanska USA Inc.)