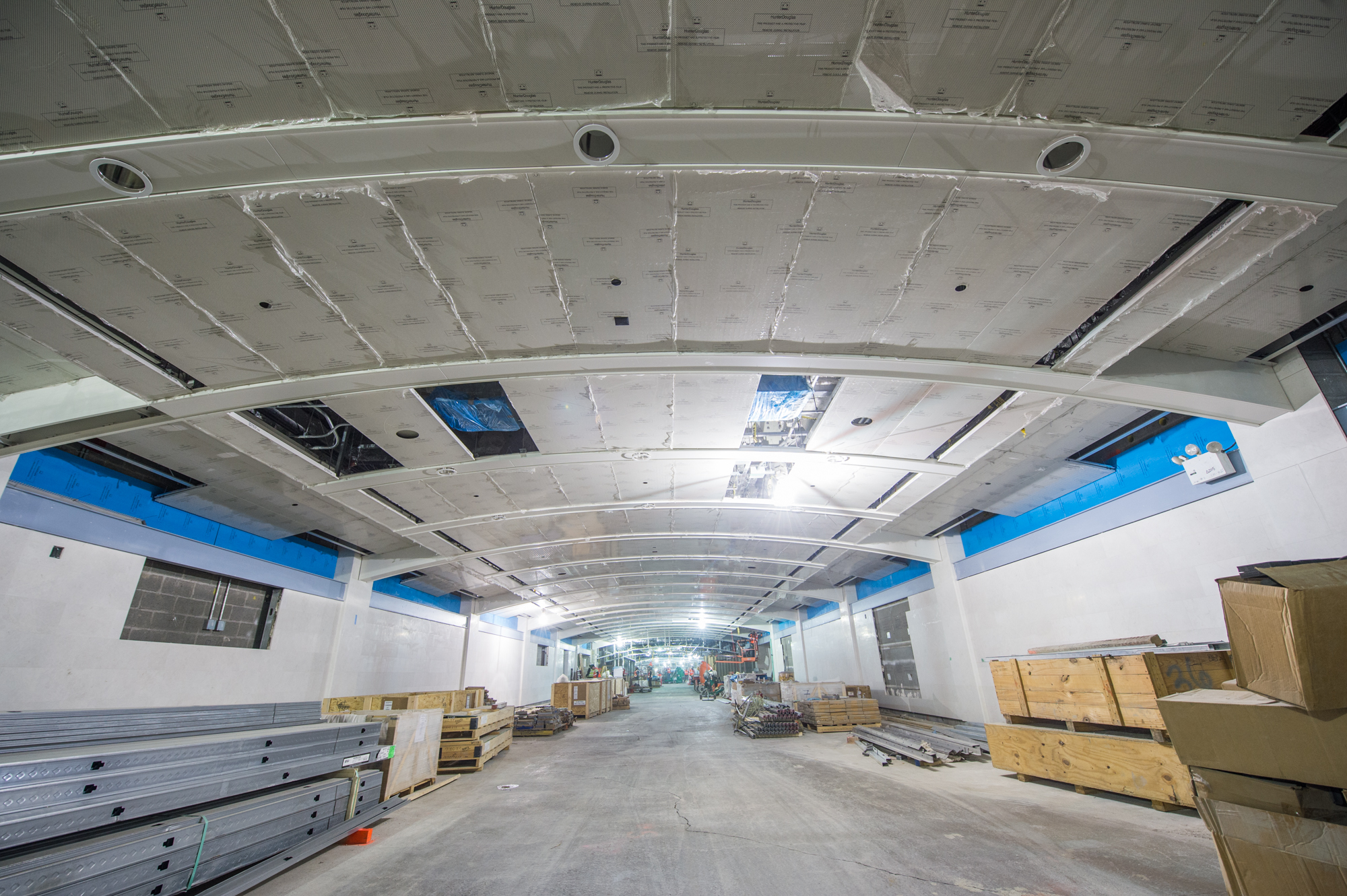 Construction firm Skanska has secured a contract worth about $392m from Penn District Station Developer to renovate Pennsylvania Station Long Island Rail Road (LIRR) concourse in New York, US.
Under the contract, the company will be responsible for the design and construction of the widening of the LIRR 33rd Street train hall corridor.
The scope of the contract will also include the raised ceiling heights, upgraded lighting and wayfinding, digital information screens, and mechanical and electrical work, new architectural finishes as well as the station enhancements.
Work will also involve upgraded access from the concourse level to the platforms below, along with the installation of a new elevator.
Construction on the new project is already underway and is planned to be finished in the first quarter of 2023.
In a separate development, Skanska announced that it is investing approximately SEK580m ($70.3m) in rental apartments in Barkarbystaden, Sweden.
The new multifamily project, named Parkkvarteret, was developed by Skanska Rental Housing under a SEK370m ($44.87m) construction contract.
Located next to the new Veddesta bridge, the multifamily project has direct access to the commuter train station, future metro station and service as well as park environments.
The apartment building includes rental apartments in varying sizes of 1-5 rooms and kitchens and a garage and commercial premises on the ground floor that provide living ground floors and a range of services for residents and visitors.
Being built in accordance with "Skanska Hållbar Hyresbostad", the block is also equipped with solar cells which supply electricity.
Construction on the apartment building will commence in the first quarter of the year and the houses are planned to be ready for occupancy in 2023.
—————————————————————————————————————–
Skanska secures $392m contract to renovate Pennsylvania Station Long Island Rail Road concourse in US. (Credit: MTA Capital Construction Mega Projects/Wikimedia.)