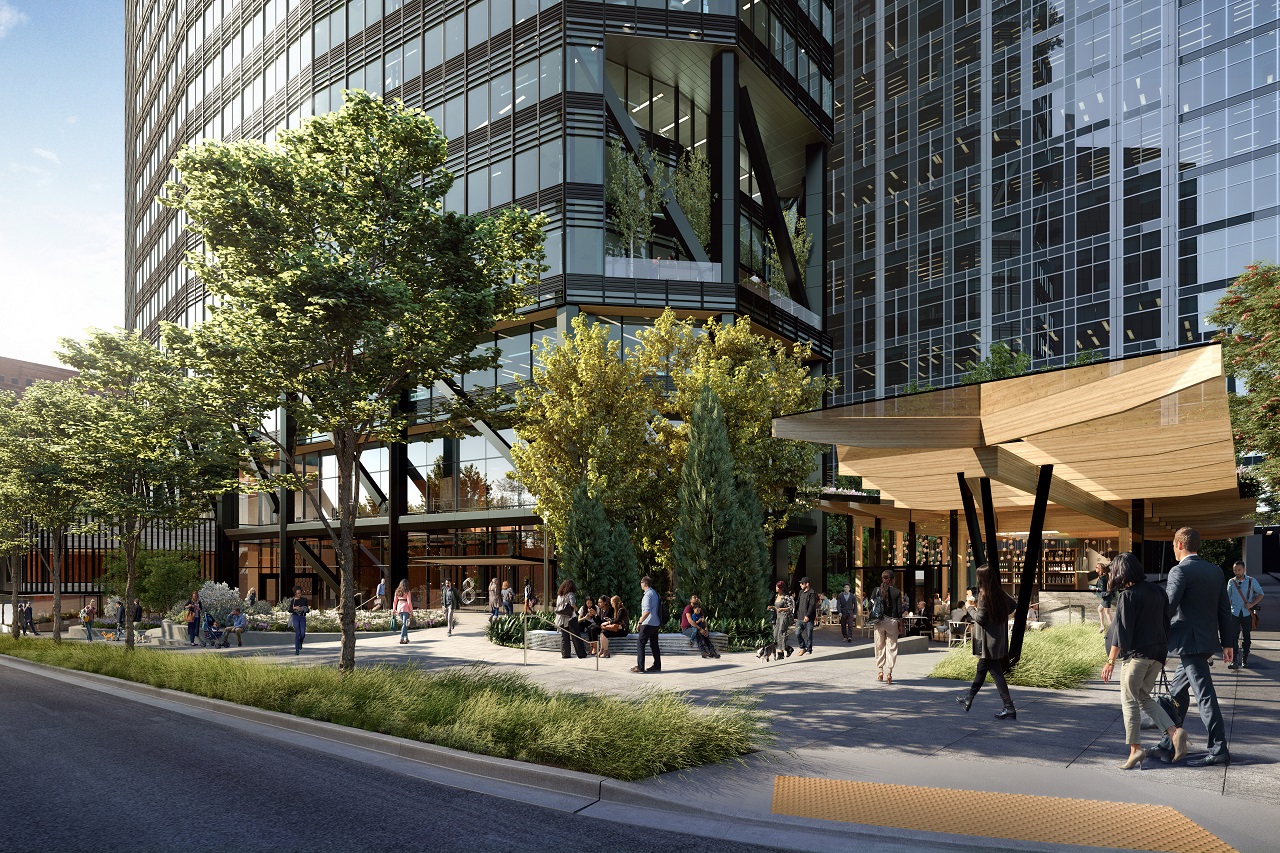 Skanska is all set to invest nearly $476m (SEK4bn) in its new office development project 'The Eight' in Bellevue, Washington, the US.
The company plans to construct a 25-storey, 50,300m2 office tower at the intersection of Northeast 8th Street and 108th Avenue Northeast in Bellevue.
Skanska's new project will feature a 300m2 private rooftop deck, seven alternating indoor/outdoor exterior balconies.
Additionally, the project will include 1,100m2 retail space on the ground floor and four-levels of below-grade parking with valet services and charging stations.
The $270m (SEK2.3bn) construction contract for the project will be included in its US order bookings for the second quarter of this year.
For 'The Eight'project, Skanska aims to obtain LEED Platinum and Wired Platinum certifications. 
In July 2018, the company bought land for the office development project and secured administrative design review and approval last year.
Construction works at the site are expected to begin next month, with completion set to take place in fourth quarter of 2023.
Upon completion, The Eight project will be Skanska's sixth development in the Greater Seattle Area and second in Bellevue since it began its operations related to development in the region in 2011.
The company's US commercial development operations made an investment of $2.8bn in commercial and multi-family projects, since 2009.
With this investment, nearly 600,000m2 of sustainable and community focused infrastructure development was created in select US markets.
In February this year, Skanska USA completed the primary construction work on Brookfield Properties' dynamic mixed-use project 'Fifth + Broadway' in Nashville, Tennessee.
Skanska was appointed in 2014 when the project was in the planning phase.
—————————————————————————————————————–
Skanska's investment will see the construction of a 25-storey office tower. Credit: Skanska.