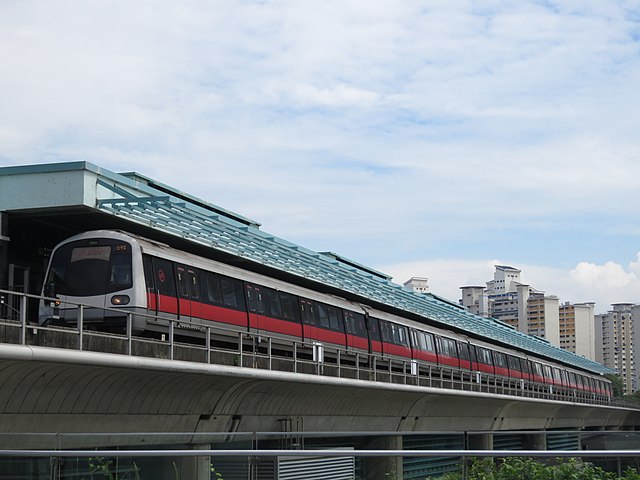 The Land Transport Authority (LTA) of Singapore has awarded two civil contracts, worth a total of $391.45m (S$526m), to build four stations for the Jurong Region Line (JRL).
A joint venture (JV) between China Civil Engineering Construction Corporation (Singapore Branch) (CCECC) and SCB Building Construction was awarded the first contract worth about $195.7m (S$263m).
Under the contract, the JV will be responsible for the design and construction of two JRL stations, JS11 and JS12 in the vicinity of the Jurong Town Corporation (JTC) industrial area.
Work also involves construction of a 1.1km viaduct between the two stations along Jurong Pier Road.
LTA awarded the other contract worth about $195.7m (S$263m) to Hwa Seng Builder to design and construct JW3 and JW4 stations.
The scope of work under this contract includes construction of a 1.4km viaduct between the two stations, in the vicinity of Nanyang Technological University (NTU).
Construction of four JRL stations are expected to commence in Q2 2021, with completion expected by 2029.
Previously, Hwa Seng Builder was involved in the expansion of the KPE/TPE interchange along with the construction of a link road to Punggol Central.
Singapore's seventh MRT line, JRL comprises 24 stations and serves both existing and future development in the western part of Singapore.
It will significantly improve connectivity in the western part of Singapore and support the development of the Jurong area.
The JRL will serve five key locations in the west – Choa Chu Kang, Jurong East, Boon Lay/Jurong West, Jurong Industrial Estate and NTU.
———————————————————————————————————————
Jurong Region Line is Singapore's seventh MRT line that serves both existing and future development in the western part of Singapore. (Credit: CTB990/ wikipedia.)