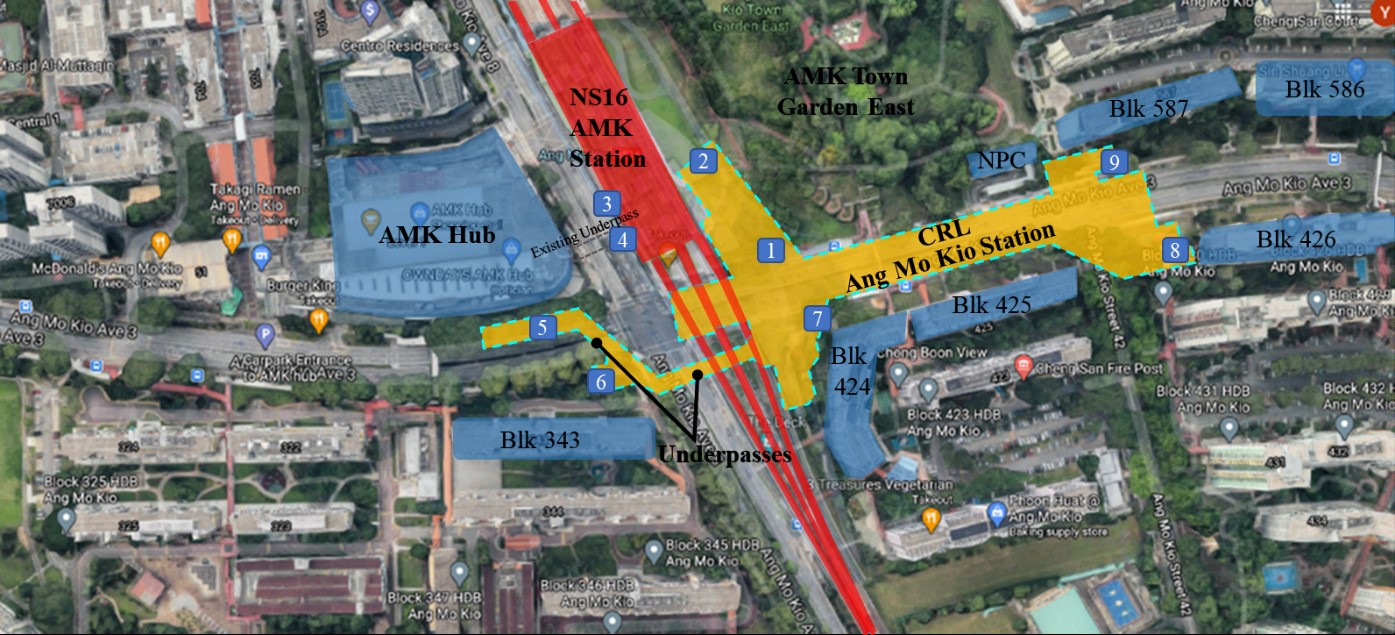 The Land Transport Authority (Lta) of Singapore has awarded a $472.96m (S$644bn) civil contract to design and build Ang Mo Kio station and tunnels.
A joint venture (JV) between Gammon Construction and Engineering and Bachy Soletanche Singapore was awarded the contract under the first phase of the Cross Island Line (CRL1).
The scope of work under the contract also includes addition and alteration (A&A) works to retrofit the existing Ang Mo Kio station along the North-South Line (NSL) with additional escalators and reconfigure its concourse area.
Located near Ang Mo Kio Avenues 3 and Ang Mo Kio Ave 8 junction, CRL1 Ang Mo Kio station is an underground station.
Upon completion, the station will be an interchange between CRL and NSL and will feature entrances, which will directly connect to AMK Hub, Ang Mo Kio Town Garden East, Ang Mo Kio Integrated Transport Hub and residential blocks.
Two of the new entrances at the Ang Mo Kio station will be connected to it through underpasses across Ang Mo Kio Avenues 3 and 8.
Construction of the Ang Mo Kio station is anticipated to commenced in the fourth quarter of this year and is planned to be completed in 2030.
More than 50km long, CRL is Singapore's eighth MRT line and will serve the existing and future developments in the eastern, western, and north-eastern corridors connecting major hubs including Jurong Lake District, Punggol Digital District and Changi region.
The 29km long CRL1 comprises 12 stations from Aviation Park to Bright Hill and will serve the residential and industrial areas including Serangoon North, Defu, Ang Mo Kio, Loyang, Tampines, Pasir Ris, and Hougang.
Gammon Construction and Engineering is now constructing the Havelock station and Mayflower station along the Thomson-East Coast Line (TEL).
At present, Bachy Soletanche Singapore is involved in the design and construction of the tunnel between Suffolk Walk and Novena Rise for the North-South Corridor.
———————————————————————————————————————
New Underpasses for CRL AMK Station. Credit: Government of Singapore.