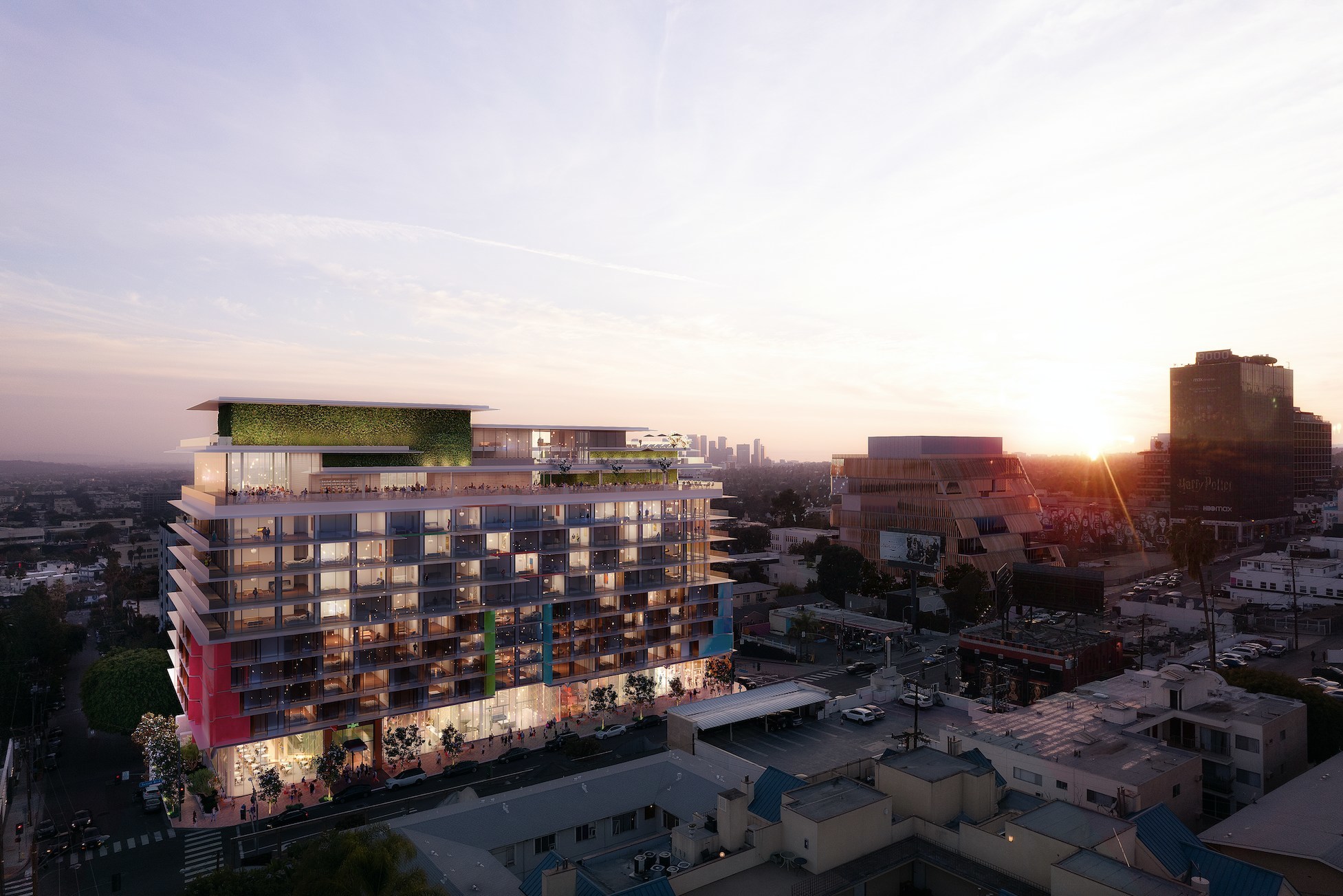 Real estate developer Silver Creek Development has revealed the updated design of a new mixed-use project, named 8850 Sunset Boulevard, in West Hollywood, California, US.
Located on the Sunset Strip in the City of West Hollywood, the 8850 Sunset project will include retail spaces, pedestrian-oriented restaurants and bars, street level cafés, a five-star luxury hotel, and residences.
The development, designed by Miami-based architecture and design firm Arquitectonica, will include a re-envisioned Viper Room, by Rockwell Group.
With a newly designed public entrance, the Viper Room will also include a new music venue and recording studio.
The 8850 Sunset project's residential portion includes eight affordable housing units, 26 market-rate condominiums along with advanced residential amenities.
It will also include outdoor dining and amenity terraces with greenspace, surrounding hills and the activity of the Sunset Strip.
Silver Creek Development managing director Charles Essig said: "We are delighted to bring forth this distinguished mixed-use project that pairs an unparalleled level of luxury and attention to detail with a historic location on the iconic Sunset Strip.
"The project is a complementary offering to the Strip and will include a five-star luxury hotel to make 8850 Sunset a premier destination in the heart of West Hollywood."
The company stated that the new mixed-use project incorporates active and passive strategies for reducing energy usage, water along with the impact on the environment.
Scheduled to commence construction in 2023, the 8850 Sunset Boulevard is designed to achieve a LEED Gold standard.
Arquitectonica co-founder Bernardo Fort-Brescia said: "The design is defined by a series of thin horizontal planes that fade into the sky. These architectural horizon lines rise from a base of ever-changing, dynamic perforated bronze panels that anchor the building to the ground. It is the story of the Earth and the endless Pacific horizon."
———————————————————————————————————————
Illustration of the 8850 Sunset Boulevard in California, US. Credit: Silver Creek Commercial Development/ PRNewswire.