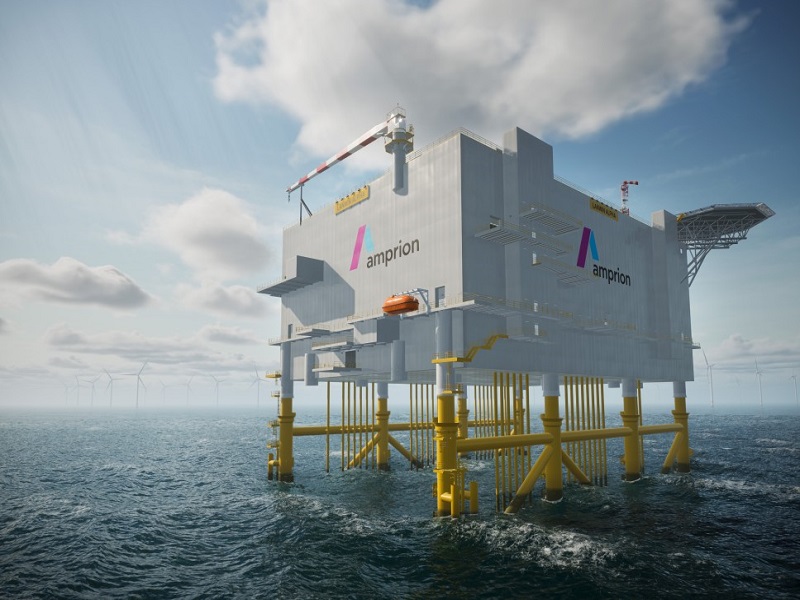 Siemens Energy and Spanish engineering company Dragados Offshore have secured a €4bn ($4.3bn) converter station contract from Amprion Offshore in Germany.
The two firms will be responsible for building the converter stations for the LanWin1 and LanWin3 offshore grid connection systems.
Siemens Energy and Dragados Offshore will each build two converter stations, with one of these being onshore and the other offshore.
Each of the converter stations will have 2GW of capacity.
The two firms will also provide maintenance services for a period of ten years.
LanWin1 and LanWin3 will be linked to offshore wind farms in the North Sea and the onshore transmission grid in Wehrendorf, Lower Saxony, and Westerkappeln, North Rhine-Westphalia.
Both connection systems will be around 390km long, with nearly 170km of LanWin1 and 160km of LanWin3 to be laid at sea.
Underground direct current cables will be linked to LanWin1 and LanWin3 on the land.
The converter stations will transmit enough clean energy to meet the power needs of around four million people.
LanWin1 and LanWin3 were originally scheduled to become operational by 2031 and 2033 respectively, but the German government has expedited their development by two years.
Amprion Offshore managing director Dr Carsten Lehmköster said: "The market is currently extremely tense.
"Especially the required shipyards for converter platforms are deficient in Germany and Europe.
"That is why two or three years of acceleration are an enormous challenge. The commitment of our partners is an extremely important signal.
"We are now working together to implement the acceleration measures in order to meet the political goals of the federal government."
One of four transmission system operators in Germany, Amprion operates an 11km extra-high-voltage network that runs from Lower Saxony to the Alps.
The company employs around 2,200 people across more than 30 sites, including one site in Dortmund.