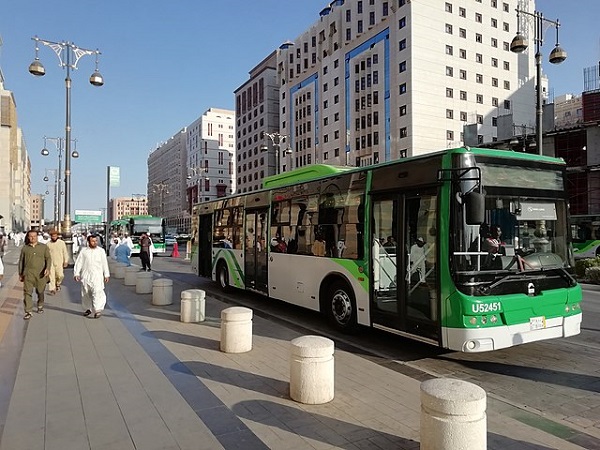 Saudi Arabia has unveiled the master plan for the Rua Al-Madinah project, reported Arab News.
It is a mixed-used real estate project to the east of the Prophet's Mosque.
Saudi Arabia's Crown Prince Mohammed bin Salman said the project is expected to help increase the hosting capacity to 30 million Umrah pilgrims over the years to come, reported the Saudi Gazette.
This project is in line with Saudi Vision 2030, stated the crown prince, who is also chairman of both the Council of Economic and Development Affairs and the Public Investment Fund (PIF).
PIF-owned Rua Al-Madinah Holding will develop the project.
Spanning 1.5 million m2, the project will have 63% open and green spaces, and feature 47,000 hotel rooms.
It will also have nine bus stops, a metro station, tracks for autonomous vehicles and underground parking to offer easy access to the mosque and the nearby residential and commercial projects.
The project will aim to increase Madinah's status as a modern Islamic and cultural hub for pilgrims, while enhancing the quality of life for the residents.
The design of the buildings and facilities will showcase the city's heritage.
In July, Saudi Arabia announced plans to construct Mirror Line, two parallel skyscrapers stretching for 75 miles over different terrain, at a cost of up to $1tn and house up to five million people, reported The Wall Street Journal.
As per the report of WSJ, which gained access to confidential planning documents, the skyscrapers will feature mirrored sides, and bisect mountains and desert, running all the way to the coast and into the Red Sea.
sssss
This project will feature a high-speed train operating under the buildings, vertical farming, a sports stadium, besides a yacht marina.
The two buildings will be up to 1,600ft tall.
—————————————————————————————————————–
Image: The project will have nine bus stops. Credit: Chaosone21/ en.wikipedia.org.