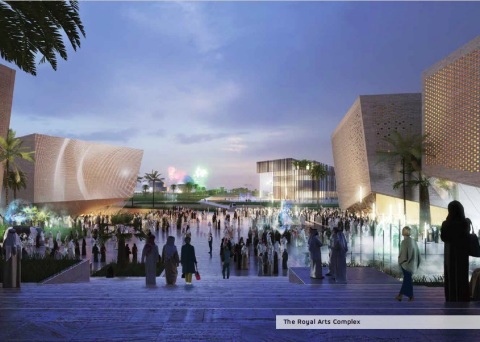 Saudi Arabia has commenced construction on urban development projects, including the world's largest park, with an investment of $23bn (£18.5bn) to transform the city of Riyadh into an attractive destination.
Intended to transform and enhance the lives of seven million residents in Riyadh, the projects include King Salman Park, Green Riyadh, Sports Boulevard, and Riyadh Art.
In addition to generating 70,000 jobs in various sectors, the projects are said to offer investment opportunities worth SR50bn (£10.7bn) to local and foreign investors.
Expected to become the biggest of its kind upon completion, the King Salman Park covers an area of 13.4km² and will be located in the heart of Riyadh, linked to six main roads and highways.
The park will include buildings and facilities such as The Royal Art Complex, a national theatre, an opera house, art academies, museums and galleries, extensive green areas, open squares, sports compounds, and a Golf course.
The Sports Boulevard, which aims to encourage citizens to follow a healthy lifestyle, will feature 48 green and open space sites, event venues, show squares, outdoor museums, movie theatres, cycling and horseback riding tracks, jogging tracks, and sports and cultural centres.
Aimed at improving air quality, and reduce temperatures in Riyadh, the Green Riyadh project will raise total green spaces by planting 7.5 million trees across the capital.
The Riyadh Art project, which is said to be the world's largest government investment in public art, aims to engage artists and citizens from all around the world, as well as strengthen social values, improve civilized interaction, knowledge transfer, creative cooperation, and stimulate recreational and creative movement.
Comprising cultural and art institutions such as museums and theatres, the project will deliver more than 1,000 installation artworks and landmarks distributed in public spaces.
Managed by the Royal Commission for Riyadh City (RCRC), the four projects will complement the Saudi Vision 2030 "Quality of Life" Program and are expected to deliver huge social, economic and environmental benefits to the city.
RCRC spokesman said: "Life is changing for the residents of Riyadh. In line with government reforms in education, healthcare and tourism, we are pushing forward with the diversification and development plans for the city.
"The goals of Vision 2030 are coming to fruition and massive infrastructure projects such as these will have significant positive implications for our social tapestry and cultural wellbeing."
—————————————————————————————————————————————
Image: Illustration of the urban development project in Riyadh. Photo: courtesy of AETOSWire.