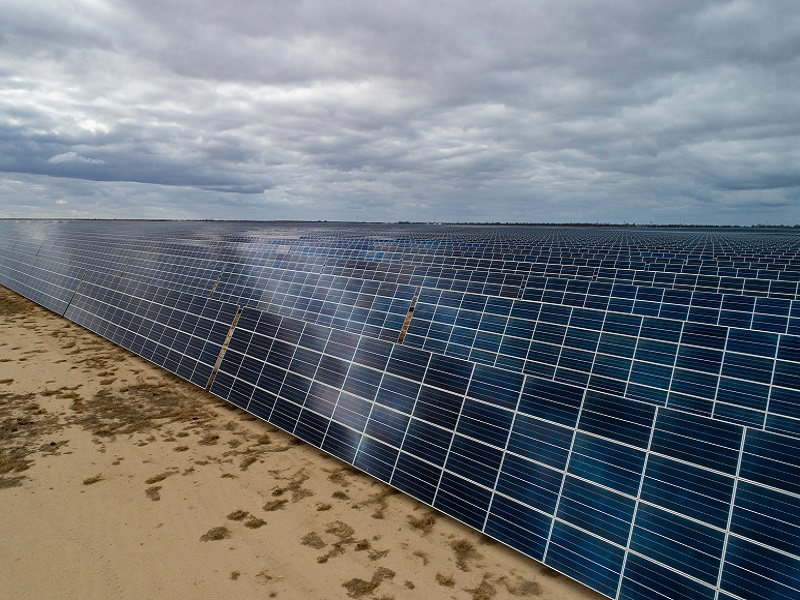 German energy utility company RWE and PPC Renewables have partnered to build more than 200MW of solar capacity in Greece to expedite the country's energy transition.
Through their joint venture company Meton Energy, RWE and PPC have taken the final investment decision on five solar photovoltaic (PV) projects.
With a combined capacity of 210MWp (175MWac), the five solar PV projects will be developed in the Western Macedonia region in the north of Greece.
Construction works at the sites are due to begin in the coming months and the projects are expected to become operational by the second quarter of next year.
PPC Renewables CEO Konstantinos Mavros said: "We are very proud to be collaborating with RWE Renewables.
"This joint venture is not just a partnership between two business entities, it is also a vote of confidence for Greece.
"We look forward to fully deploying the projects and facilitating the country's transition to a sustainable future."
The solar projects will require a total investment of €180m ($196m), €90m ($98m) of which will be financed by the European Union's NextGenerationEU funds under the Recovery and Resilience Facility (RRF) plan 'Greece 2.0'.
They will also receive €54m of commercial debt financing from Eurobank and Alpha Bank, as well as €36m in shareholders' equity.
The financing is subject to financial close.
RWE Renewables Hellas and Meton Energy CEO Costas Papamantellos said: "Within less than one year since founding our joint venture, we have now reached a significant milestone by taking the investment decision for our first photovoltaic plants.
"Long-term financing agreements are in place, and the route to market has been secured via five signed power purchase agreements.
"We will continue to develop the rest of our joint solar pipeline at the same pace."
RWE owns 51% of Meton Energy, with the remaining 49% stake being held by PPC Renewables.