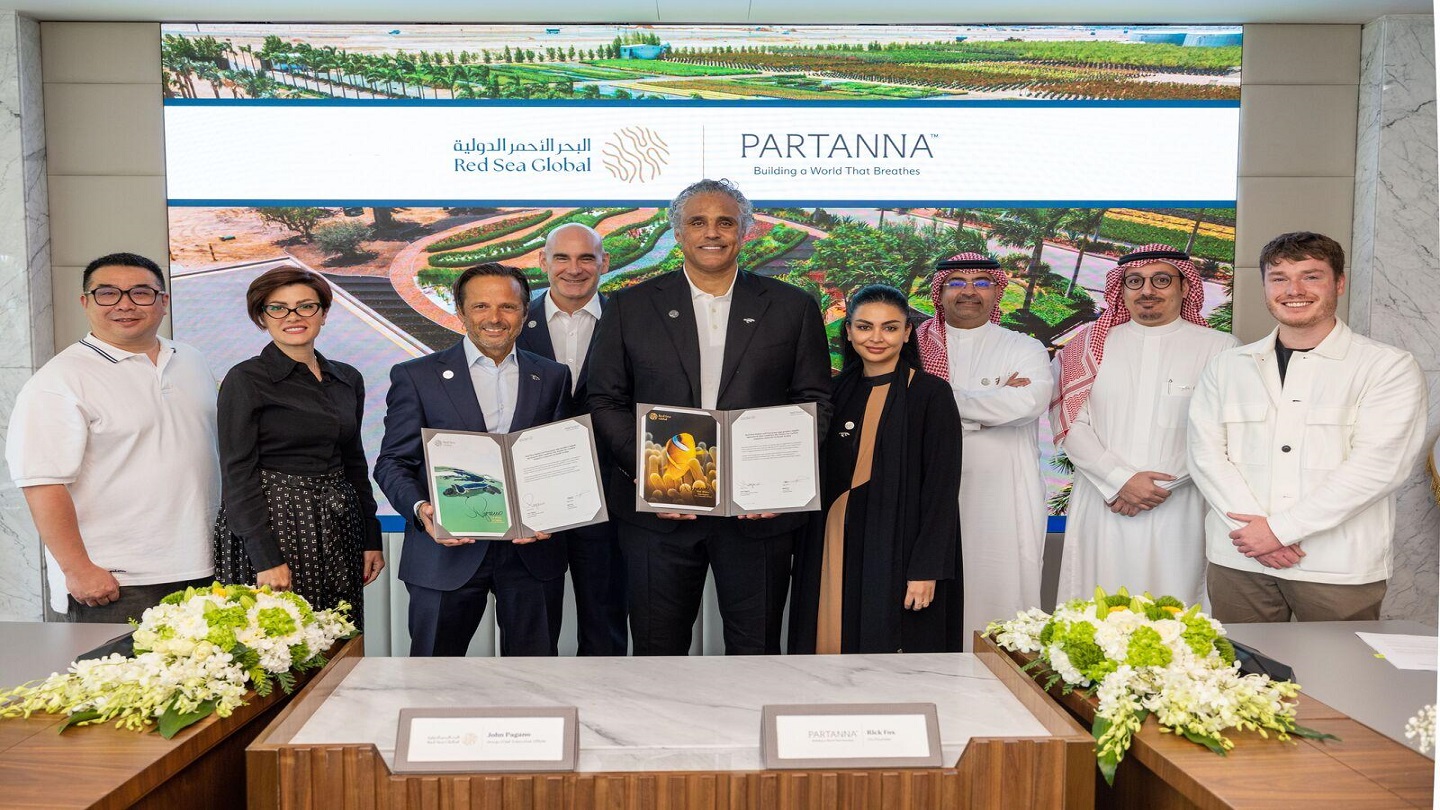 Developer of regenerative tourism destinations Red Sea Global (RSG) has partnered with Partanna to use its carbon-negative concrete pavers in its Amaala project.
The partnership will see the carbon-negative concrete pavers being trialled at RSG's landscape nursery.
The pilot project will involve the manufacture, delivery, and installation of 11,000 carbon-negative pavers.
RSG's landscape nursery, which is the largest in the region of Saudi Arabia, will use these pavers as part of its efforts to grow more than 30 million plants by 2030 for landscaping its Red Sea and Amaala destinations.
The partnership aims to explore future pilot projects, including the use of Partanna's ocean-resilient concrete for coral reef restoration projects in the Red Sea.
Partanna's concrete, which uses recycled ocean water brine, is more durable and suitable for under-ocean conditions than its traditional concrete counterpart.
RSG is committed to sustainable construction practices, incorporating techniques such as off-site modular construction and recycling construction waste.
The Red Sea development has also achieved LEED Platinum certification, which is the highest level of certification that can be provided by the US Green Building Council.
Red Sea Global CEO John Pagano said: "We believe that sustainability is no longer enough. We need to find ways to restore and regenerate the planet.
"That is why we have committed to increasing the net conservation benefit at our destinations by 30% through the enhancement of habitats that ensure biodiversity can flourish, and to being carbon neutral when we become fully operational.
"Green technologies such as Partanna's carbon-negative concrete could play a crucial role in helping us achieve these ambitious aims and even going one step further to become carbon negative."
The Red Sea destination is set to open this year. The destination will be powered by renewable energy, with its five solar farms approximately 99% complete and more than 750,000 panels installed.