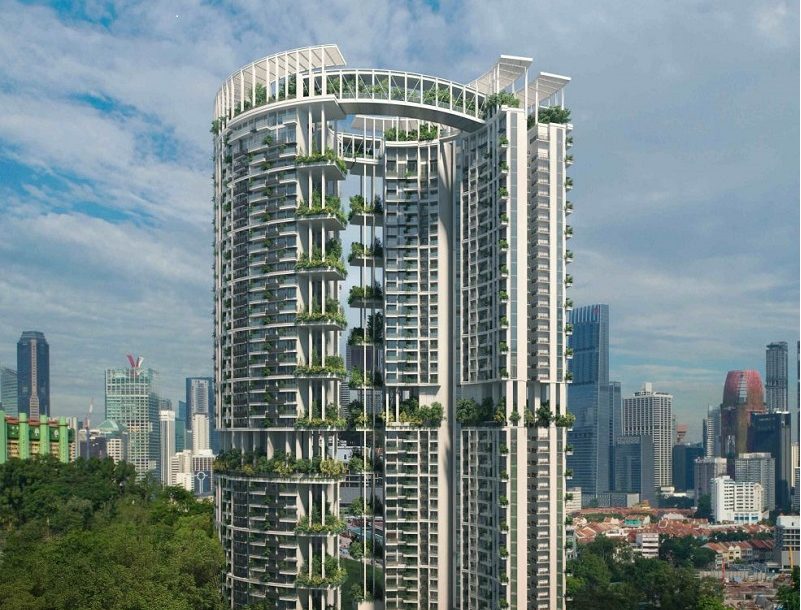 US-based Rastegar Property Company has unveiled plans to build a 270-unit residential condominium tower in Dallas, US.
Located at 1899 McKinney Avenue, the 26-storey apartment will feature fully-equipped kitchens, washers and dryers.
The amenities of the building will include storage lockers, a pool, rooftop terrace as well as common areas on each floor.
The project will also feature a living wall that is claimed to be North America's tallest of its kind along with more than 40,000 plants that are expected to capture over 1,600 pounds of carbon dioxide and produce 1,200 pounds of oxygen per year.
Chicago-based living wall company Zauben CEO Zach Smith said: "We wanted to help champion the sustainability goals of the city and create an example that other forward-thinking cities can follow.
"Rastegar is offering a fresh perspective on how developers can grapple with some of the most urgent environmental issues, including air quality and carbon emissions."
Solomon Cordwell Buenz, a Chicago-based architect, has designed the apartment community, which will also include a pocket park that will be maintained by Rastegar on McKinney Avenue.
The private equity company said that the parking of the building will be a completely underground garage.
Kristaps Porzingis of the Dallas Mavericks along with his family are partners of the project.
KristapsPorzingis brother Martins Porzingis said: "We are committed to the long-term health and economic growth of the Dallas community and are thrilled to support the concept of the Living Wall.
"Our partnership with Rastegar facilitates our interest in high growth areas within the cities we care about, and shining a spotlight on sustainability efforts to make our communities cleaner and better places to live."
——————————————————————————————————————————————————-
Residential tower to feature tallest living wall in North America. (Credit: Rastegar Property Company)