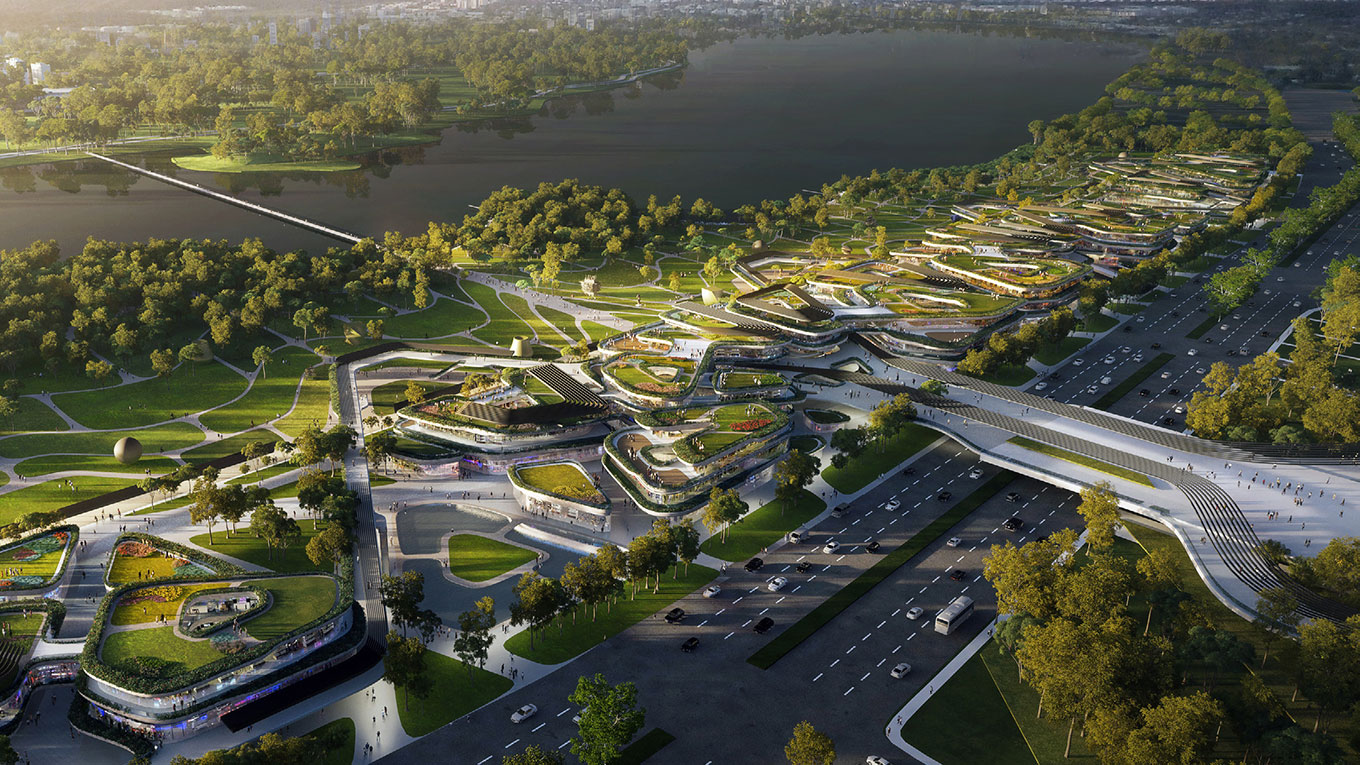 Ramboll, a Danish engineering, architecture and consultancy company, has been selected to provide landscape and eco water design for the Chinese tech company Tencent's The Tencent Innovation City project in China.
The project, which will cover an area of one million m² at the Ba River in Xi'an, will allow start-up companies, innovators and investors to collaborate and exchange ideas.
Zaha Hadid Architects was selected last year to design the research facilities, office blocks and commercial and residential clusters.
Ramboll, which is representing as Ramboll Studio Dreiseitl in China, will undertake the first-phase landscape and eco water design.
The Danish firm will be responsible for undertaking the landscape design that will connect the commercial streets with water flow elements.
The design, which would include several digital and 'intelligent' features, will also allow for recycling and reusing of rainwater and mitigate flood-risks.
In a press statement, Ramboll said: "The office blocks will be located around a central park where additional low-rise buildings and commercial facilities are settled, and driverless electric vehicles will be riding staff from their residence lobbies to their working places."
The residential blocks are planned to be built at the Northern and Southern areas of the Tencent Innovation City.
In May 2020, Romanian water and wastewater operator Raja Constanta selected the Danish consultancy Ramboll to provide technical assistance to project management of further development and modernisation of the water infrastructure.
Ramboll will be responsible for providing rehabilitation, modernisation and extension of water supply systems, wastewater collection systems and wastewater treatment plants.
——————————————————————————————————————————–
Illustration of the Tencent Innovation City project in China. (Credit: Ramboll Group A/S)