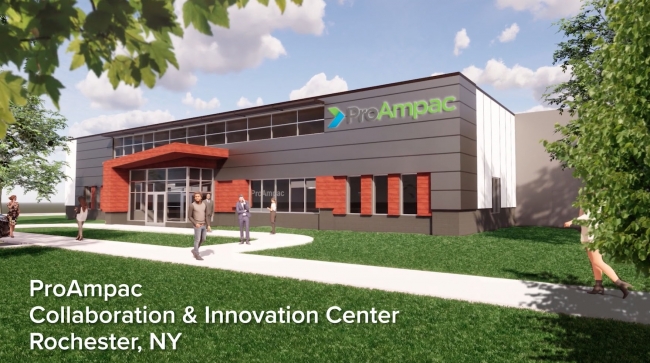 ProAmpac, a US-based flexible packaging manufacturer, has started construction on collaboration and innovation centre in New York, US.
Located in the Town of Ogden, Monroe County, the new 25,000ft² space will be an addition to its existing manufacturing facility. The new innovation centre will entail an investment of about $8m.
The existing plant facilities low to medium volume production of flexible packaging, including Child Resistant Reclosable Easy Open (CRREO) pouches. It serves the agricultural chemical, personal care, medical and pharmaceutical markets.
The packaging firm said that the new collaboration and innovation centre will become an international hub for packaging design and development when completed.
ProAmpac CEO Greg Tucker said: "Innovation is the key factor in making flexible packaging the fastest-growing segment of the expanding global packaging industry, which is forecast to exceed $1 trillion by the end of next year."
Once operational in early 2021, the facility will be a centre for development, prototyping, and rapid evaluation of new packaging, as well as training and collaboration space for customer interactions.
The new facility will serve as a one-stop shopping centre for both sustainable materials and creative flexible-packaging structures. The collaboration and innovation centre will create 40 new jobs.
It will be equipped with horizontal and vertical filling equipment, which facilities in-production, high-speed filling validation
ProAmpac said that other new equipment will simulate the stresses of transportation, as well as water, vapour, and oxygen transmission by a new package.
The new facility will also become the permanent home for LEAD ProAmpac Academy, offering customers and staff twice-a-year training in extrusion, lamination, printing, sustainability, and other flexible-packaging technologies.
——————————————————————————————————————————–
Upon completion, the innovation centre will become an international hub for packaging design and development. (Credit: ProAmpac)