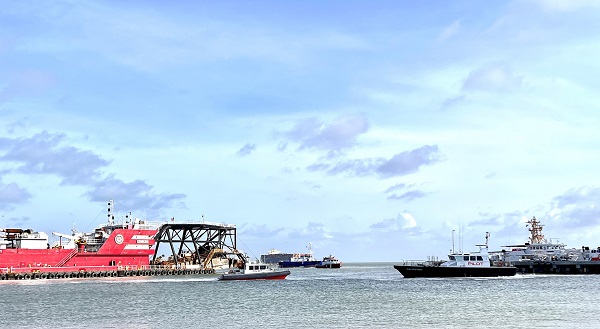 Port Houston, in a partnership with US Army Corps of Engineers, has begun $1bn expansion of the Houston Ship Channel, which once completed will make it the busiest waterway in the US.
The project is expected to be completed in 2025.
Officials of Port Commission, and congressional, state, and local delegations were present at the event to officially kick off the expansion project.
Assistant Secretary of the Army (Civil Works) Michael Connor said: "Army Civil Works is proud to partner with the Port of Houston to invest funding from the Bipartisan Infrastructure Law to advance the expansion of the Houston Ship Channel," he said. "This project is important on many levels, including improving the efficiency of our nation's supply chains, promoting navigational safety, and creating environmental benefits through the innovative use of dredged material."
The expansion project is called as Project 11 given that it is the eleventh major construction project of the waterway in its more than century old history.
This work of widening and deepening the Houston Ship Channel is expected to have positive economic, safety, and environmental benefit for the country.
Port Houston chairman Ric Campo said: "The sooner we complete and utilize the project that delivers an increased $134 million annual economic impact, the better. And ultimately what this means is more jobs."
Project 11 will enable the ship channel to accommodate a further 1,400 vessels annually. Presently, the ship channel accommodates around 8,200 vessels annually, reported Freightwaves.com.
A 25mile-long complex, Port Houston has almost 200 private and public industrial terminals along the 52mile-long Houston Ship Channel.
This manmade-channel links the port to the Gulf of Mexico.
Furthermore, this expansion project will widen the ship channel by 170ft to 700ft wide along its 26-mile Galveston Bay reach.
———————————————————————————————————————
Image: The expansion project is called as Project 11. Credit: Business Wire/Port Houston.