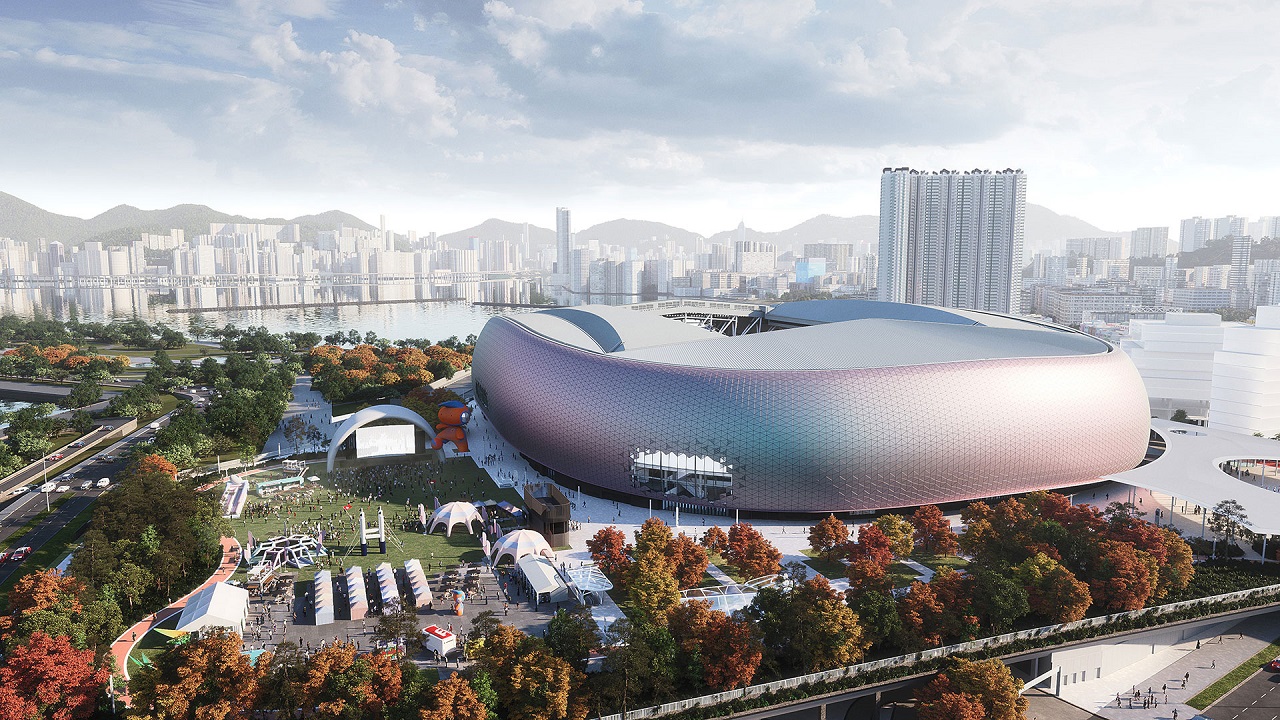 Populous has unveiled the design of Kai Tak Sports Park, a multi-purpose 50,000-seat sports facility in Hong Kong.
Expected to be completed in 2023, the facility will serve as one of the world's leading multi-purpose sports and entertainment precincts.
Populous senior principal and director Richard Breslin said: "We are excited to be able to share new images of Kai Tak Sports Park, to paint the picture of these world-class facilities for the community, as well as for international visitors to Hong Kong."
The location of Kai Tak Sports Park offers sweeping views of Kowloon Bay and has been designed to be a destination providing world-class facilities and a thriving precinct for the community to enjoy.
The design team began working closely with the future operator, ASM Global, from an early stage for this design, build and operate (DBO) project to ensure the best experience for patrons and its long-term viability.
The canopy above its main plaza connects the main stadium with the Indoor Sports Centre, thereby creating a large outdoor event space that provides flexibility to host a range of temporary events and festivals.
The central opening in the canopy roof offers a view to the main stadium.
ASM Global executive director Darren Burden said: "Kai Tak Sports Park will transform the sports landscape in Hong Kong. ASM Global will bring world-class sports and entertainment events and deliver an outstanding experience to fans and clients alike. The new renders provide a tantalising glimpse as to what that experience will look and feel like and we can't wait to start delivering events."