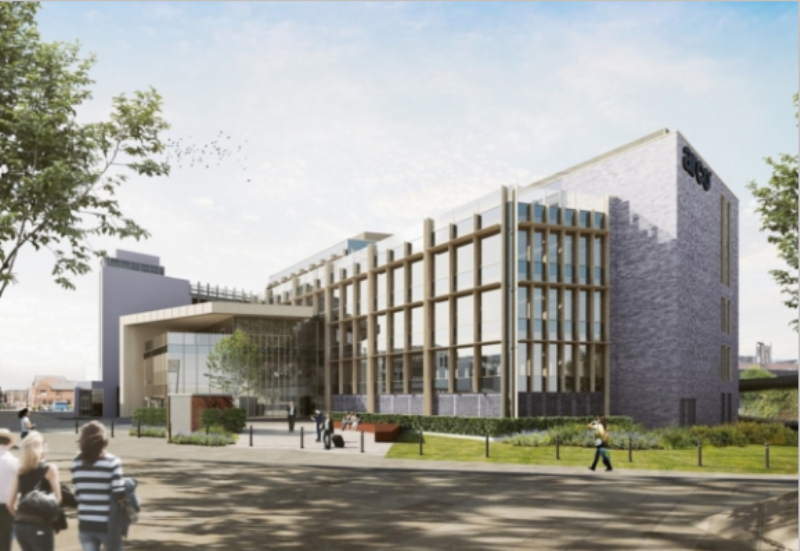 Yorkshire-based PDR Construction has secured a contract to build a new £16m headquarters for safety equipment supplier Arco at Hull's Fruit Market in the UK.
Following the completion of this project, Arco's headquarters will be relocated from its current location at Waverley Street to the old Hull Fruit Market Area.
The start of the construction work represents a major milestone in the £80m rejuvenation of the waterfront fruit market area.
Besides a contemporary look and feel, the 58,500ft² five-storey building will feature social meeting areas, a glass-fronted atrium and an auditorium for staff and customer presentations.
Designed to improve the existing surroundings, this new office will also blend with the neighbouring buildings such as the @TheDock tech campus and its key piece, the Centre for Digital Innovation.
Given that the Arco building will be the largest newly built office development in the Hull area since the late 1960s, it has been supported with a grant of £1m from the Humber's Local Growth Fund allocation through the Humber LEP's Growing the Humber programme.
This project will also feature a 350-space multi-storey car park with contract and pay and display spaces.
The later stages of development on the location will include 34 residential units and 3,000ft² of retail/leisure space.
The scheme representing the rejuvenation of the waterfront district is being led by Wykeland Beal, a regeneration company formed by commercial developer Wykeland Group; and housebuilder Beal Homes, as part of the Fruit Market joint venture with Hull City Council.
Wykeland Beal worked in close collaboration with Arco to develop the scheme. The new headquarters will see Arco go back to its roots in the Fruit Market area where it opened its first outlet in Queen Street in 1893, just yards from the present development location.
PDR Construction managing director Paul Dransfield said: "PDR are genuinely delighted to have been entrusted to deliver what will be a true landmark building in Hull. We have worked very closely with Arco/Wykeland and the project delivery team to ensure none of the stunning features within the design have been diluted, whilst recognising our client's overall project budget.
Wykeland Group managing director Dominic Gibbons said: "There hasn't been a new office building of this size in Hull for a single user for more than 50 years and the development will see a showpiece facility of exceptional quality and prestige occupying a key, strategic site."
The project is expected to be completed by the end of next year and provide 200 jobs during the construction phase.