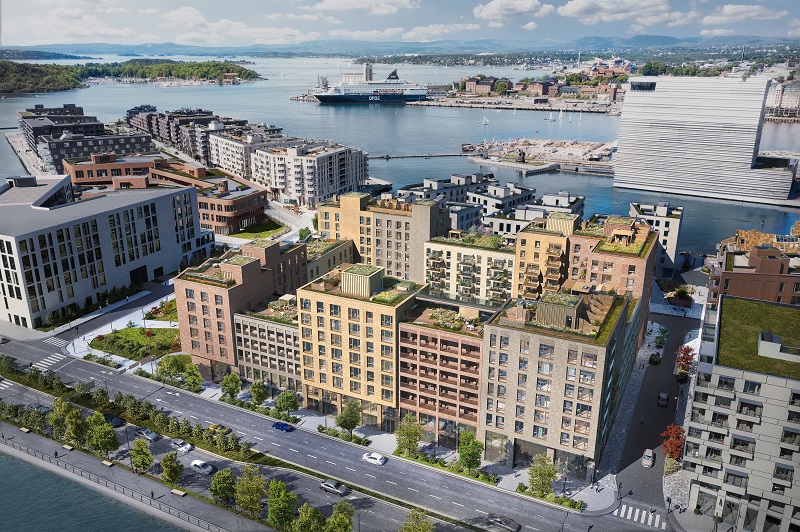 Oslo S utvikling (Osu) has awarded a contract worth over NOK1.037bn ($104.7m) to Veidekke for the Mariakvartalet residential project in Bjørvika, Norway.
Under the contract, Veidekke will serve as a design and build contractor for the project.
The construction contract will commence upon achieving sufficient sales, which are slated for commencement in the second quarter of this year.
Designed by Lund+Slaatto Arkitekter, the Mariakvartalet project will include 245 apartments, shops, restaurants, a kindergarten, and cultural offerings.
Greenhouse gas emissions at the project will be reduced by at least 20%, and the construction site will be fossil-free.
Archaeological excavation activities are currently being carried out on the site centrally located between Clemenskvartalet and the green public space Kongsbakken in Bjørvika.
OSU project director Jostein Ådalen said: "OSU is very pleased to sign the contract with Veidekke, which is the largest construction contract ever for OSU.
"Veidekke is considered to have submitted the best offer and has contributed good input for added value in the contract negotiations. At the same time, they are capable of meeting our high demands towards quality and sustainability in our projects."
Earlier, Veidekke was involved in construction works in Bjørvika, including Munch Museum, the Opera, Diagonale and the Sørengstranda residential project.
Veidekke Bygg Oslo director Anders Haugen said: "Building good environmentally certified homes with high sustainability goals is something we especially appreciate.
"We have concluded a phase where we have developed the project together and are ready to start building, which is planned in the course of the year."