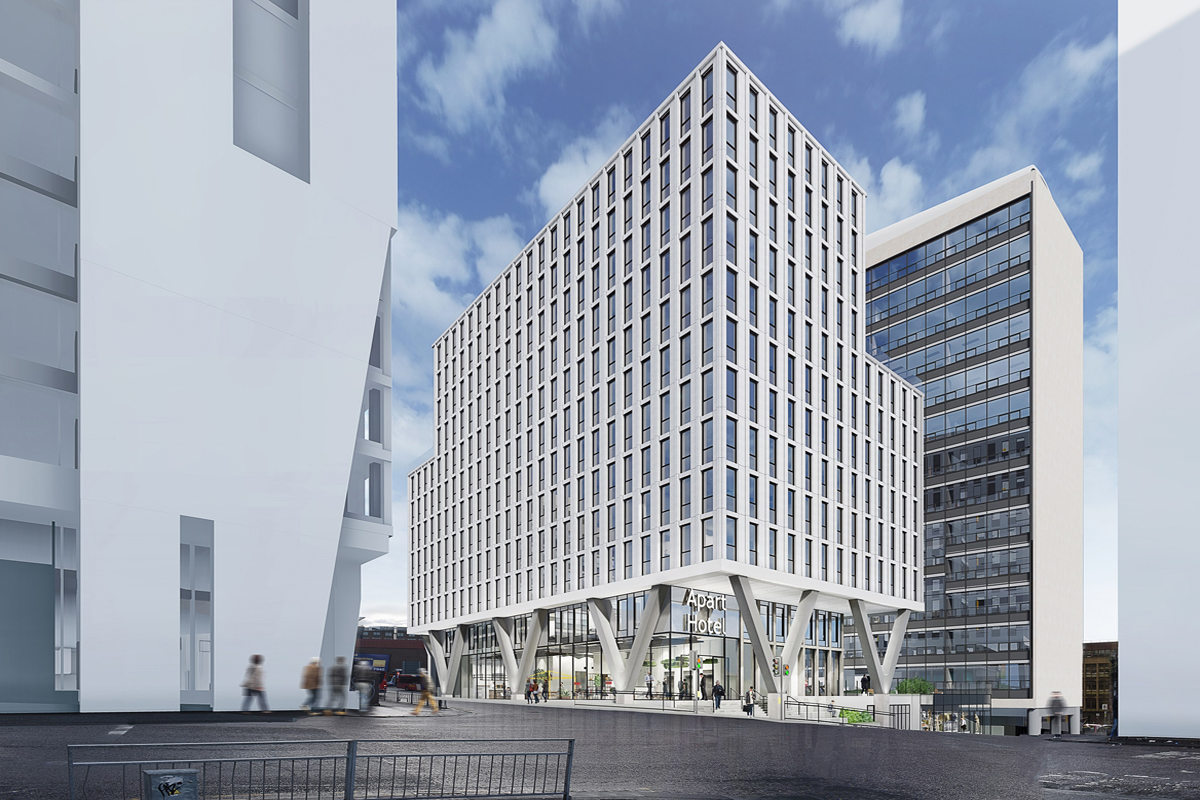 UK-based property development and investment firm Osborne+Co has secured planning approval from the Glasgow City Council to transform the City of Glasgow College building into a mixed-use project.
Osborne+Co had submitted detailed planning and listed building application for the project in April last year.
The City of Glasgow College building, which is also known as Met Tower and located on North Hanover Street, will be transformed into a 120,000ft2 de-furbished Grade-A office space.
The firm plans to demolish the podium building facing Cathedral Street and construct a 260-bed hotel spread across 11 floors.
This hotel will connect to the Met Tower via a landscaped plaza, which will be accessible to the public.
Below the plaza, a flexible double-height auditorium space will be created that will function as a market hall, co-working space, meeting rooms and theatre style conferencing facilities.
The auditorium space will link to the reception level of the tower and will have its own separate entrance on North Hanover Street.
Osborne+Co will invest £100m for the mixed-use development.
Osborne+Co development director Will Hean said: "The Met Tower is intrinsic to Glasgow's identity and we've worked closely with key stakeholders to ensure that our final proposal complements the surrounding area and provides dynamic indoor and outdoor space, which will capitalise on its central location beside Queen Street train station."
The current internal structure of Met Tower will be opened up to provide efficient floor plates with advanced interior design.
The new building will feature double-height office space on the rooftop with its own terrace and a viewing gallery overlooking George Square, and completely glazed gable.
Savills and Ryden have been selected as the letting agents for the Met Tower.
————————————————————————————————————————————–
Osborne+Co will invest £100m in the mixed-use development. (Credit: Glasgow Chamber of Commerce.)