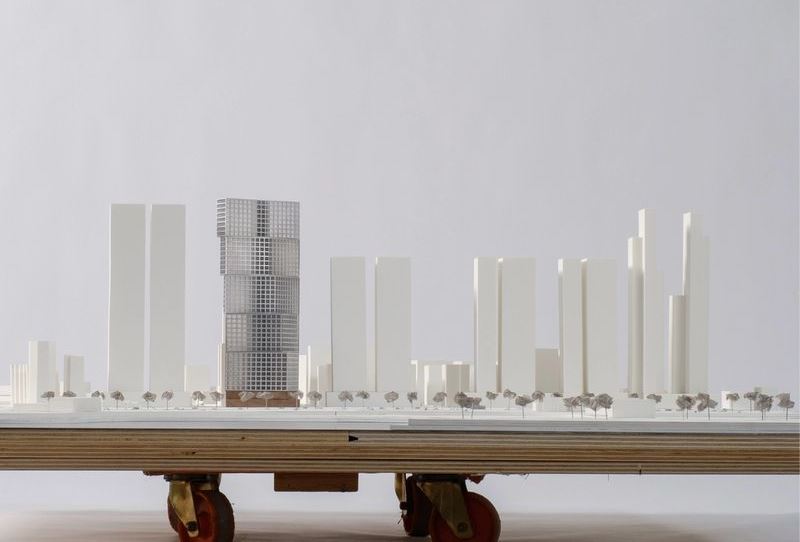 Dutch architectural firm OMA's Iyad Alsaka and Reinier de Graaf have unveiled the design for the Wafra residential tower in Kuwait.
Kuwait-based consultant Pace is serving as the local partner.
Wafra Real Estate selected OMA's proposal for the project from among three competitors.
The tower will be built in the Hessa Al Mubarak District along the Kuwait City waterfront.
In its statement, OMA said: "The development of the masterplan for the Hessa Al Mubarak District is part of a current construction boom in Kuwait, with projects worth over $460bn currently active in the construction sector."
The tower will feature five residential blocks built to form a stepped sequence. The blocks are connected by an 'exposed, monolithic core'.
This provides spacious terraces that can be used for 'sports amenities, a swimming pool and diwaniyas'.
According to the company, the structure increases occupancy on the lower floors, as well as offers views on the seafront and the city.
The tower will house one, two and three-bedroom apartments and penthouses, in addition to a lobby with lounge areas and co-working spaces with views of the seaside.
OMA project architect Jad Semaan and director-in-charge Adrianne Fisher have led the project.
The company expects to begin construction on the project at the end of next year.
In February, OMA secured a contract from US-based firm Sotheby's to transform its New York City headquarters.