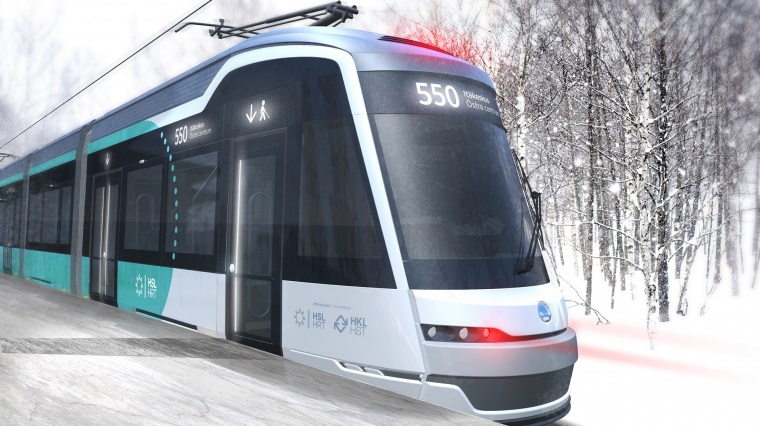 Nordic Investment Bank (NIB) has agreed to financially support two infrastructure projects in Europe, a tram project in Helsinki, Finland and a green office complex in Stockholm, Sweden.
The first project includes NIB offering a 25-year loan of €65.6m to the City of Espoo for the construction of the new Raide–Jokeri tram line, connecting Helsinki and Espoo.
Running from Itäkeskus in Eastern Helsinki through several suburbs to Keilaniemi in South-East Espoo, the new electrified light rail line will replace congested bus lines in the Helsinki metropolitan area.
Nearly 40,000 passengers travel on the existing bus route every day and this number could increase by a further 20,000 by the next decade.
NIB president and CEO Henrik Normann said: "The investment in the Raide-Jokeri line will contribute to improving the capacity and reliability of the tram network in the larger Helsinki region, and support commuters in switching from their private cars to public transport."
Construction on the tram line project began in last June and it is scheduled for completion in 2024.
The second project includes financing for the construction of three green office buildings in Stockholm, Sweden. For the project, NIB had agreed to provide a seven-year loan of SEK750m (€68m) to Swedish commercial property company Vasakronan.
Under the project, two new office buildings will be constructed and an existing property will be refurbished, as part of the Nya Kronan office complex in the municipality of Sundbyberg, northern Stockholm.
Solar panels will be installed on the roof and façade and the buildings will use geothermal energy for heating and cooling.
The three buildings will have a combined rental or lease area of 47,000m². The main tenant will be the Swedish Tax Agency.
Such green buildings are more energy and resource-efficient than regular buildings and they can contribute to increased workplace productivity and improved experience for building users.
The office buildings are expected to be certified under the LEED Platinum standard for green buildings. The buildings are expected to be available for occupancy by the end of next year.
Normann said: "Green buildings are starting to become the norm in the Nordic countries, especially for larger tenants. The investment in green building certification increases the long-term property value, as it contributes to a reduction in life cycle costs.
"Green buildings are also more flexible for tenant adaptation, which implies cheaper and smaller environmental impacts when needs change."
—————————————————————————————————————————————————
Image: NIB supports two projects in Europe. (Credit: HSL / IDIS Design Oy.)